In Memoriam: King Frederick Lowe, 84
Global Strategic Planning at Chase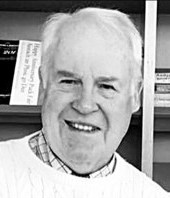 King Frederick Lowe
, 84, of Cotuit, MA, died on February 27, 2021.
Born in Cambridge, MA, Lowe graduated from the Belmont Hill School and Harvard. He started his banking career with Chase Manhattan Bank in New York City in1965, with stints in England, Ireland and Nigeria before leaving Chase in 1971.
He retired as President of American Security Bank in Washington, D.C.
Among his survivors are his wife of 40 years, Doris, two sons, two daughters, a stepson and a granddaughter. Gifts in memory of Lowe may be made to the
Belmont Hill School
, 350 Prospect Street, Belmont, MA 02478.