A Moment in Bank History
Chase Universal Account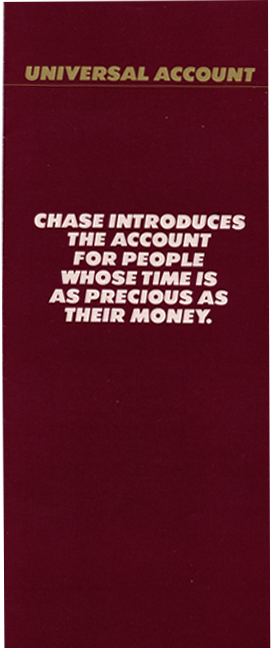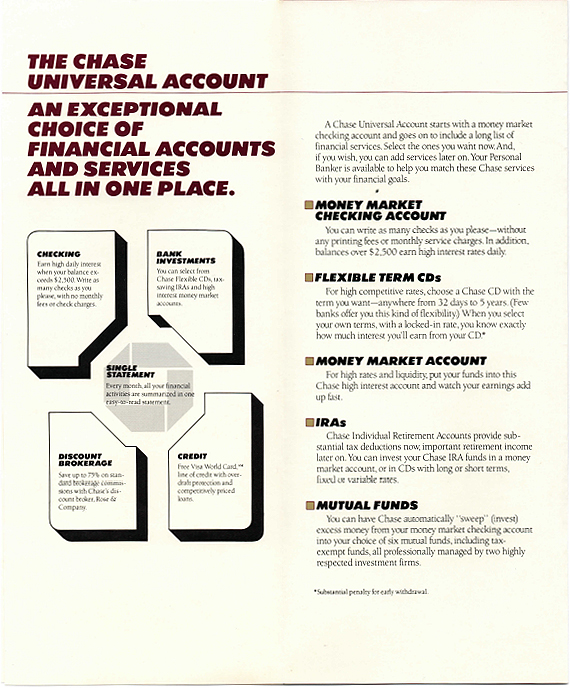 Betsy Werley sent in this brochure from the 1980s.
"The fashions alone, particularly the women's blouses, bring back not-so-fond memories," she wrote to us.
Tom Lynch commented: "

The product, The Universal Account, rings memory chimes but opens no recall doors. I think Direct Response Banking, for which I was responsible, was involved with its development— must have, given that the Chase VISA World Card was part of the package; Chase, under Gordon Fair, was the first to launch the World Card into the VISA universe."
In the photo below, Mike Barrett is on the right, and the man in the back is John Roberts. Let us know if you recognize others.