A Moment in Bank History
The Glass Steagall Act and Consumer Privacy
Eugene Ret Writes About the Intersection of Two Events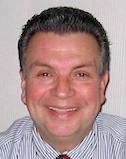 It was 1999 and the call for consumer privacy was heating up. Consumers and the government were tired of the increasing occurrences of data breaches, dumpster diving and the practices of some banks selling their customer lists to third parties.
This was occurring at a time that banks were lobbying government heavily for the ability to provide investment banking products and services as well as insurance products. In order to protect consumers, these business entities were not permitted to be associated with a consumer banking organization due to their risk profile per the Glass Steagall Act.
After Citibank CEO Sandy Weil defied the Act and purchased Travelers Insurance anyway, the Financial Modernization Act (GLBA) was passed and the Glass Steagall Act was repealed, thus allowing ownership of these business lines in an affiliate structure under one financial holding company. This then raised additional privacy issues as the specter of an insurance entity sharing medical or health data with its banking affiliate for a common customer potentially applying for a loan posed many privacy concerns.
With this as backdrop, I, as the Senior Privacy Compliance Officer, and Patricia Alberto, the Chief Privacy Officer (CPO), began the process of working with Legal to develop a Privacy Policy describing the information sharing practices of our various consumer businesses and offering consumers the right to opt out of certain information sharing practices between affiliates and third parties. Additionally, the Privacy Notice was required to be provided to each consumer account, once annually and upon the opening of new accounts.
All consumer lines of business – Auto Finance, Chase Mortgage, Credit Card and Regional Bank Branch consumer products – were impacted. This was no small task, as the technology infrastructure to capture consumers' requests to opt out required significant IT development, and an even greater task was the requirement that each business unit's marketing programs would be required to screen their cross affiliate or third party marketing programs against these values to adhere to each consumer's opt-out wishes. A centralized Customer Information File (CIF) was enhanced to house these opt-out values in addition to Do Not Call, Do Not Mail marketing contact opt-out values that were already housed in the CIF.
Each consumer line of business's Marketing Department joined a project team that we led to develop and align all marketing business practices with the new Privacy Regulations requirements. In addition, we took the Privacy lead among all U.S. banks and partnered with the American Bankers Association (ABA) to develop an instructional video entitled "Keeping It Confidential", describing the best practices to safeguard customers' sensitive information in the workplace. This video was narrated by and starred John Stossel, the TV personality and consumer advocate, and was provided to all ABA members. An internal Chase version was developed and narrated by the CPO Patricia Alberto and provided to all consumer businesses to share with their general staff.
The irony of repealing Glass Steagall was that the expansion of investment banking business capabilities was in large part what gave rise to the 2008 financial meltdown and was primarily associated with mortgage-backed securities and derivative transactions. Chase, however, was in the enviable position of assisting the government and consumers by the acquisition of Bear Stearns in a stock swap. All Bear Stearns customer assets and value were preserved and accounts were converted to Chase customers.
Comments
Send comments or your own "A Moment in Bank History" story to news@chasealum.org.
From Helen E. Brophy: Excellent article by Eugene Ret. I have always thought a Glass Steagall-type legislation should be re-instated to protect consumers from banks dealing in these types of instruments such as Mortgage Backed Securities, derivatives, credit default swaps etc. that led to the 2008 financial crisis. In fact, my only complaint with Hillary Clinton was that she didn't support a Glass Steagall-type legislation for the 2016 Democratic platform.