In Memoriam: Vincent "Val" Mulcahy, 70

MD in Finance in Late 1990s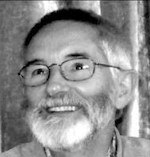 Vincent "Val" Mulcahy, a Managing Director in Finance during the period of the Chase/Chemical merger for the Securities and Trading businesses in New York, died of complications from Parkinson's disease in Charlestown, MA, on December 16, 2016. He was 70 years old.
He was a banker for 36 years.
Among his survivors were his wife of 42 years, Birgitta, two sons and three grandchildren.