Subway Series
Mets host Yankees at CitiField,
Friday, September 10, 2021 at 7:10 pm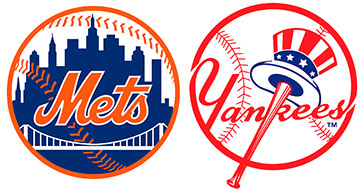 Play ball...finally!
Tickets are now on sale for the 40 seats the CAA has obtained for the Friday, September 10 game between the NY Mets and NY Yankees at CitiField.
The seats are in the Baseline Silver area, Section 129, Rows 24-27. These seats allow you to access the Foxwoods Club, the Jim Beam Highball Club and the Porsche Grill. The first pitch is scheduled for 7:10 pm.
All tickets are now sold.
Tickets are $140 each. (They now cost $216 on the Mets website, but we locked into a good price early. If we need to purchase additional tickets, they will not be at $140.)
Be sure you're logged in before trying to make your purchase, and click on RSVP on the last page after you enter your credit card information. There are no refunds.
All individuals with tickets to Section 129 (the CAA Section) must be vaccinated against Covid-19 but do not have to wear masks. Rules regarding masks and other precautions may change between now and September.
If you have any questions, please contact Andrea Axelrod at news@chasealum.org

Look Who's Coming
As of Sunday, August 22, 2021 at 2:55 pm (EST), there are
no seats remaining.
Mary-Anne Imbriale-Holubec (4)
Janette Lopez-Silvero (4)