A Moment in Bank History
The Chase REIT: A Brief History
By Michel Araten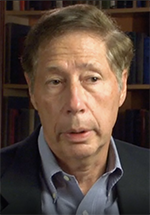 Note: In addition to Dick Boyle as head of Real Estate Finance who was responsible for most of the negotiations and Pete Ryan who was the chief credit officer, Araten designed the auction process and the final workout plan.
In April 1970, Chase Manhattan Bank launched Chase Manhattan Mortgage and Realty Trust (CMMART) and traded on the NY Stock Exchange. I was the largest construction and development REIT at that time, growing to $1.6 billion in commitments. It was managed by an independent group of Trustees but advised by Chase Real Estate Finance bankers.
Five years later, as a result of overbuilding, developer defaults and over-leverage, liquidity had vanished, commercial paper had dried up and the workout began. Its bank debt of $761MM was exchanged for the REIT's assets in a series of auction swaps, held in Chase's auditorium among 27 banks. CMMART went through bankruptcy in 1979, through which it settled its public debt of $100MM at a discount and enabled Chase to "get its name back". Below is the tombstone for $100MM in bonds as underwritten in 1970 by a whole host of underwriters. How many are still around?