Three Cents Off the Actual
Ladd and Tether Tie Guessing JPM Stock Price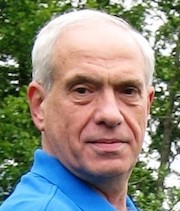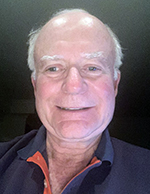 We asked our members to predict by the end of 1Q21 (when JPMorgan Chase stock closed at $152.53) what the value of a share of JPM would be at the end of 2Q21 (when it closed at $155.54).
Rich Ladd (far left photo) and Harry Tether (near left photo) each guessed $155.51, three cents off the actual price. They will split the contest prize, each receiving a $100 gift card.
"I looked at a chart of the stock price over 2021 and estimated their gains expected based on the consumer activity in financial services, mostly borrowing. It worked and luck can outweigh learned skills," Ladd said, explaining how he came so close. "But the real reason is the Commercial Credit Training in the 1970s at Chase and Tim McGuiness."
Tether said there was "no magic" to his stock price selection, "just good luck".
Norman Buchan guessed $155.65 and Joe Sinzer, who won the 2020 "guess the closing year-end Dow" contest, guessed $155.74.
Estimates ranged from $135.15 to $182.75. The median guess was $161.15.
We'll be announcing the next contest in the fall.
Below: JPM stock price, YTD as of June 30, 2021 (chart from Vanguard)