Alumni Remember and Reflect: Part Two (Part One)
Thank you to the alumni who submitted articles. Further contributions or comments should be sent to news@chasealum.org.
hearing about it in bangkok
By Peter Dodds

My office was in #7 WTC.
I was at a conference in Bangkok, Thailand, had been taken ill and was in the Bumrumgrad Hospital on that fateful day. My wife called me from the United States to tell me what had happened. I had been sedated, and when I woke up I thought that I had dreamt it; how wrong I was! I eventually got on a flight back to JFK and remember so vividly looking for the welcoming Twin Towers on the horizon; but nothing. I came to New York in 1971 and watched the Towers being built, so I had witnessed a dreadful cycle, something I will never forget.
---
twist of fate
By Gene Swanzey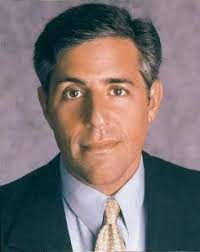 When I first heard of the Twin Towers being destroyed, I was on the train to New York from Washington, DC, heading to a lunch at Windows on the World. The lunch was to have been with the head of the Port Authority–the WTC's landlord–and the former NYS Superintendent of Banking, Neil Levin (photo, left), who died in the destruction of the Towers. At the time I was a candidate for the Superintendent job.
One other connection to the Towers: When I worked for Governor Rockefeller, I attended the dedication of the opening of the Towers. The Governor's words that day still ring in my head: "These Towers will last forever."
---
we supported "the street"
By Tom Mulligan
We hear the explosion as the first plane hits. We look out the window on 1CMP 21 and see all the workers repairing the roof of the Fed scramble. What's on fire? We have no idea. Is it One Liberty Plaza? It looks like a ticker tape parade outside, but all the paper is singed and burnt.
We go to the 21st floor of 4 New York Plaza. People in the office scream as first tower disappears into a column of smoke. We evacuate using the widest stairwell I've ever been in [10' wide]. People struggle to walk downstairs. We exit into the second-floor dining area and discover it's pitch-black outside, like a February night blizzard with dense smoke and ash everywhere. All the streetlights are on. Cars and buses sit abandoned on Water Street.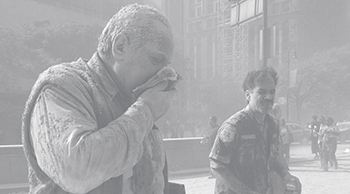 We're told to walk north on Water Street but go back to 1CMP. We can't get past the lobby. I look up Liberty Street at the meanest dark cloud I've ever seen. Once above Chambers Street, we're under a beautiful, crystal-clear blue sky. Everyone is walking. Every church is open with people inviting everyone to sit down and have some water. A single fighter jet freezes everyone midstride as it roars straight up the island of Manhattan.
We walk to 270 Park and go to our credit offices. The Fed is open. Cash and securities clearance is running. The broker/dealer group reassembles. Outgoing Fed wires are backed up. We're instructed to support "The Street". We slowly release some routine payments. Other banks are experiencing serious system problems. Fed clearance closing time keeps extending. Do we honor securities settlements for brokers who were headquartered in WTC? The final decision: If we don't settle tonight, they won't open tomorrow. We settle.
We walk through a deserted and desolate Times Square as we head to Penn Station. It's evacuated due to a bomb scare. We walk over to the Herald Square PATH station and finally get to Hoboken. I'm home with my pants covered with ash up to my knees.
It was the hardest and proudest day of my life. We* supported "The Street".
(* "We" was
mostly Doug Anderson and the Broker/Dealer Division team.)
---
like a war zone
By Susan Friedland Mittler
I remember it like it was yesterday: I was working at 1CMP with the accessHR team. I was on my way into work from Hoboken that morning, traveling via the PATH and coming out the other side into the World Trade Center main floor. I stopped to get a muffin and coffee across the street from Chase Plaza and, as I was stepping out into the street, I saw something falling out of the sky. Later, I realized that I witnessed ashes falling from the first tower that was attacked. As I walked into the building and into our office, five minutes into my breakfast, we were all called into an emergency meeting about a plane that had crashed into one of the Towers. We were told to go home immediately. I grabbed my stuff and walked out with one of my colleagues and started walking uptown to figure out how I was getting home. There were what seemed like hundreds of people walking in the same direction, all with same goal. A few minutes later, we heard a loud boom and we turned around. From where I was, I could see the second tower, and the streets were ultimate chaos. Not comprehending what was happening at all, I sought to get out of the city and return home as soon as I could. I felt like I had stepped out of reality and into a war zone. It was the most frightening experience of my life.

I stopped at my cousin's house in Gramercy Park and much later, was able to catch a train back to New Jersey.
This memory is so clear in my mind; I will never forget that horrific day that changed my life forever.
Thank you for allowing me to document these thoughts.
---
how chase's involvement on 9/11 started
By Ralph Aiello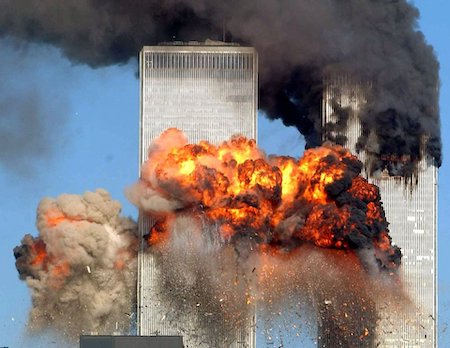 The morning of 9/11, I had a meeting with Claude Weir, SVP and Director of Employee Relations. Our meeting was scheduled for 9 am. I arrived at Weir's office on the 27th floor at 270 Park Avenue at 8:45 that morning. When I entered, he was watching the television. Weir said to me, "Ralph, some fool got too close to the North Tower of the World Trade Center and crashed into it." As we watched the coverage of the crash, we then noticed a second plane aiming towards the South Tower. It headed directly towards and crashed into the South Tower. I mentioned to Weir that we had a branch in the South Tower, as well as employees on the 11th Floor.
Weir said he would immediately reach out to John Farrell, EVP and Human Resource Director. I told Weir I would contact Wendy Belsky, SVP and Human Resource Manager supporting the Retail Organization. I told her to reach out to the employees of the units in the South Tower and have them vacate the building ASAP. Weir reached out to Farrell, who was with William Harrison, CEO, at a meeting at the MetroTech Center in Brooklyn, to apprise them of the situation at the Trade Center and told them I'd spoken to Belsky regarding evacuating Chase's employees from the South Tower. Farrell told Weir to have CFO Mark Shapiro summon all of Harrison's direct reports to the conference room on the 9th Floor to apprise them of the situation and to enact business contingency plans that could effect their businesses and the safety of our employees.
Farrell directed me to open Chase's Crisis Command Center ASAP. I was the Human Resources Manager in the Center responsible for coordinating actions emanating from management committee decisions that affected our employees and for coordinating with the line-of-business human resource professionals.
Farrell instructed me to be prepared to stay in NYC for some time, while we worked out any issues regarding Chase's employees.I was told to check into the Waldorf-Astoria, where I stayed for one week.
When the power went out in the downtown area of NYC, all the major banks except Chase lost power. The banks without power were not able to clear the billions of dollars that need to be cleared every day. Remember Chase has power because of our generators located on the roof of 1 CMP. At one of the emergency management meetings, Fed Chairman Ben Bernacke called in and asked if Chase could clear the billions of dollars coming due for all the money center banks unable to clear these funds. It was either Bill Harrison or Mark Shapiro who told the Fed chairman that we would clear the funds.
The following day, if I can recall, President Bush called into the management meeting thanking Chase for helping the financial markets continue to operate.
The day of 9/11, when I was on the 59th floor, it was an erie feeling to look out the window at Park Avenue and not see a moving car or an individual walking along the street. On that day, you could look up at the sky and see and hear U.S. fighter jets flying overhead, protecting the city from any further air attack.
---
broken but whole
By Robert C. Carroll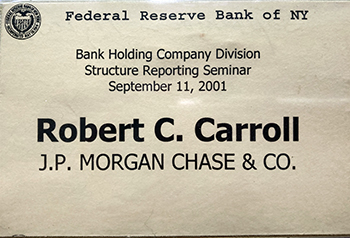 The FRBNY ID shown was issued to me on September 9, 2001. As you see, I was attending a seminar on FRBNY Structure Reporting on September 11th.
I was on Liberty Street that morning and heard an explosion just west of the FRBNY building. As the first plane struck, debris and much paper flew through the air. I proceeded to go into the FRBNY building thinking that the explosion was from a rooftop HVAC. Upstairs, we could see the tower was on fire, with smoke billowing from the top floors. Someone said that a small plane had hit the building. Having been a passenger in a friend's Piper Cub flying over New York harbor, I knew a small plane was very unlikely the cause. The seminar began promptly at 9 am. When the second plane hit, it was obvious that this was not an accident.
The FRBNY seminar continued until the first tower collapsed, causing what felt like an earthquake.
Dust filled the air and the daylight darkened as if the sun had set. At least five minutes passed before the cloud began to lift. Looking out of an auditorium window onto the street, a silence had descended similar to the quiet after a snowstorm. We were then told that the seminar was being postponed and to leave the auditorium, without any directions as to where we ought to go. By then, however, the building was in lockdown; after trying to exit down six flights of stairs, many of us went back upstairs to the Legal Department, where a large floor-to-ceiling television showed the horrific scene just up the street from where we were. Then the second tower fell, causing the building to shake again, followed by another cloud. We did not know if other planes were in the air targeting more buildings in lower Manhattan.
There was no land line or cell service, so I could not call my wife to let her know that I was alright.
At about 1:30 pm, the seminar participants were allowed to leave the FRBNY via a single side door where guards in black–with automatic rifles–let us out the door one at a time. Black armored vehicles sat curbside. With a singular purpose. I walked to Grand Central Terminal where limited MetroNorth service was available. I felt that a magnetic force was pulling me back to my family.
When I arrived home, I removed my dust-covered shoes to walk barefoot in the grass in my backyard. I held my wife and children close.I knew that I was fortunate to be spared the many horrors of that day and felt as alive as the trees, the grass under my feet and the stream running in my backyard. I was both broken and still whole.
---
two personal losses
By Penny Quinn
By 9/11/2001, I was on my second career with the Government, working afternoons into the evenings (best of both worlds–you don't have to get up at crack of dawn but can stil get home in time, if there are any celebrations going on).
So, needless to say, I was in bed and sound asleep at 8:46 am, when my sister woke me to tell me we were attacked. I'm not sure if they actually knew already that it was an "attack" or if my sister had figured it out. I went back to sleep, but, of course, not as soundly as before. I wasn't prepared, however, for her to come back at 9:02 am and say "they got us again". It was pretty bad news to wake up to, and it only continued to get worse during the day. Thankfully, my office had called and said that we, like other government offices that weren't needed to stay open, would be closed. As everyone would know by their own personal experience of that day, it wasn't, by any stretch of the imagination, a fun day off from work, nor was it, by the second attack, an event that you can go back to sleep after.
There was a guy named Peter Ganci–a really, really nice guy. I didn't know him from school, as he graduated in 1965, the year before me. However, I graduated with his next door neighbor who was also his first cousin. I went to school with his lovely wife who graduated from Farmingdale 1966 with me - but I knew him from his cousins, one of whom married one of my best friends and the younger one with whom I graduated.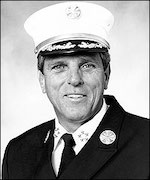 When we were friends with Peter, he was an extremely dedicated volunteer fire fighter with the Farmingdale Fire Department. I saw him at his cousins' weddings and I saw him at HS reunions. We weren't close - but close enough to know that he was the nicest, friendliest, warmest person one could be, as is his wife.
So, on my day off, never thinking of Peter, who I knew was a NYC fire fighter, I watched all the news and listened to all the reports. Then in the afternoon, the mayor came on tv almost crying. He told his personal loss of having lost his Fire Chief. I thought - no - that would be Pete. As it turned out, It was Pete. This was one of the worst days of my life - the country's trauma turned so personal for me. The government allowed me to take the day off for his wake, so I could mourn with all my friends from Farmingdale, including my good friends who were his first cousins and their wives who were my best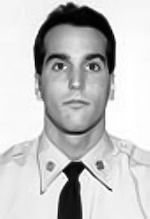 This in itself, would have been a tragic loss. Two days later, I found out that my former manager at the Bellmore branch of Manufactureres Hanover Trust Co. lost one of his two sons, a firefighter, Tom Mingione. His wife had always come into the bank to visit with their two beautiful sons. Now one of them was gone. I had kept somewhat in touch - and of course- there was a big change in Mr. Mingione's life that changed him deeply. He was Gerry Mingione - a reallly, really nice person and great boss.
My heart was twice broken for personal issues on 9/11 in addition to the big issue that confronted all Americans and all human beings. And now, committing to writing my personal horror of the day that will forever live in Infamy in America.
trying to get home

By Paul Quinn | SVP, Personal Credit Services

Tony had just finished shining my shoes when we heard a blast; thinking like typical New Yorkers, we felt it was a Con Ed manhole cover exploding. Tony left my office and immediately came back in to say that a plane hit the World Trade Center. It was a beautiful morning and I just knew it was not an accident. I went to the area looking at the World Trade Center and saw the second plane hit the other tower and saw people fall or jump from the burning towers.

My car was parked in the garage at 1 Chase Plaza and at 2 in the afternoon I left with a few friends who also lived in New Jersey. I picked up a worker who's had a leg injury and wanted to get to his daughter's house in Stuyvesant Town. I was able to drop him off on the FDR Drive as close to his daughter's place as possible. I also picked up another individual who wanted to get to Westchester County; all the tunnels and GW Bridge were closed, so I drove him to an area before the Tappan Zee.

It was the only time I was on the FDR Drive with no other cars–only a fire truck and police car without lights or sirens. That night my wife and I attended a multi- denominational church service and began to realize how fortunate we were!
---
feeling it in texas
By Gail Cieszkiewicz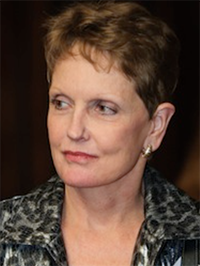 I am a survivor from Texas. That day I had dropped my daughter off at school and was returning home for a conference call with my boss. I was a Chase Texas employee under Marc Shapiro (when we were Texas Commerce Bank), before we merged with Chemical. I was a finance team manager reporting to New York.
I called my boss to begin our conference call and she seemed upset. She started talking about a crash happening at the first tower. Then she said, "I just saw a plane fly into the second tower, I'll have to call you back."
I did not hear from her until the next day, but she survived. Because I was in The Private Bank, I was told not to come up there (as I had planned) for at least a week and they would let me know when to go. I will always remember the weeks that followed, and all the funerals held for firefighters and police at
St. Patrick's Cathedral, which
I walked by to get to my meetings at Chase. Even though I wasn't there on 9/11 itself, it personally affected me and my work.
---
from the October 2001 Chase Alumni Association Newsletter
letters by CAA President Hans van den Houten, note by newsletter editor Janet Besso Becker and letter by Chase alum Tony Zenna.
in the aftermath of september 11th
October 21, 2001
Dear Alumni,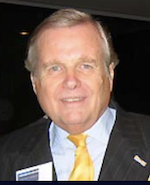 Today, nearly six weeks after the tragedy at the World Trade Center, I would like to just say a few words to express my feelings to so many of you who have sent e-mail, faxes and called from many parts of the world to inquire about the well-being of your friends and colleagues within and outside our organization. We felt tremendously close to so many during those harrowing first days of the disaster and the feeling of a large family is perhaps the closest we can come to describing the mood that was conveyed by your actions. That mood was prevalent in New York those early days, when we were dazed, in trance and living life as if we just watched an unreal horror story develop in front of our eyes.
I, for one, watched the tragedy unfold from a distance on the 51st floor of our office. The burning towers, brought even closer through binoculars and telescope, seemed so surreal in the unfolding sequence of events. The glow of yellow and red flames burning more inside than outside the buildings with plumes of black and gray-lined clouds of smoke that drifted eastward towards Brooklyn while obscuring the top of the towers. The radio informed us of the actual happenings closer to the scene of horror with a stream of anxiety clogging the airwaves when the news broke of one plane hitting the Pentagon and yet another crashing in Pennsylvania. We thought at least two more planes were hijacked and contradictory reports mingled with the reality we faced in front of us. The collapse of the first tower, WTC 2 brought clouds of smoke bulging upward and east obscuring the southern tip of Manhattan and leaving enough space between the smoking mess to discern a void where once this proud building filled our view. Only shortly afterward, when I returned after a few minutes' absence from the room, did I witness the last gasp of the North Tower enveloped with even greater thrusts of clouds of dust and smoke that now devastated part of Manhattan's once glorious World Trade Center. We were stunned, speechless, not believing what we were seeing, and slowly we came to the realization that what we had just witnessed was true and would forever leave a void and scar not only in that skyline we had grown to love, but within our psyche, deep inside and thoroughly wounded.
This, my friends, is one observation, albeit from afar, but so real and painfully true, that I wanted to give you this impression and wish that I had never seen this horror developing on such a beautiful day in New York.
I leave you with my wishes that we continue our lives peacefully, that those in power will be able to eradicate the evil launched so cruelly upon us and, that we will remember those who parted so suddenly and unexpectedly forever.
With silent greetings and wishes of strength to all those who need to regroup in these days of pain and sorrow,
Hans van den Houten
As many of you have heard by now, the Association made a $2,000 contribution to the Firefighters Emergency Fund. The following is the letter we sent along with our donation International Association of Firefighters:
EMERGENCY FUND/DISASTER RELIEF
1750 New York Avenue, N.W.
Washington, DC 20005
September 14, 2001
Dear Sirs,
The heartrending accounts of the heroic efforts to save lives by the New York firemen, assisted by so many
others from surrounding towns prompts me to send you the enclosed check in the amount of $2000, as a small
token of support of our Association. We have alerted our membership of our gift and hope that individual
donations may also find their way to your offices.
Sincerely yours,
Hans van den Houten
President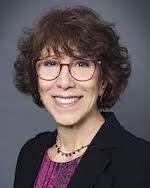 The story of Tony Zenna and me is so typical of what was great about Chase and what is so great about our
Association. We never met at the Bank. He left before I even started. Yet we came together years later because of
the Alumni Directory and business and had gotten to know each other well. I knew his office was close to the top
of one of the towers. I had been there to see him. I did not know if he was safe for a week. Could not reach him
and could not find anyone else who had. But as you will see from the following story, Tony was lucky. His story
is like so many others we have all heard. – Janet Besso Becker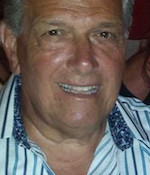 I worked at Chase long ago, from 1967-1971 in the Int'l Division (Far East and Oceania Zone). I worked with Ken Arndt. I left Chase and was hired by a foreign bank to start up a New York Operation. I started my recruiting company (Zenna Consulting) in 1982 at 150 Broadway. We are a recruiting/search firm servicing the financial services industry including commercial and foreign banks, and broker-dealers. Zenna Consulting is an approved vendor at Chase, although I am not sure where we stand after the merger. Our assignments are in the $75-200K range, primarily in New York although we do have clients in Jersey City and Connecticut.
We moved to One World Trade Center on the 79th floor in February 1997, four years after the bombing in 1993. Security had been tightened and we always felt safe. We signed a new two-year lease this past March. We were a group of seven. We lost two people who worked directly with me along with four receptionists/ secretaries who supported us in the shared space we occupied. Of the remaining five of us, two were travelling to the office, one was on vacation, one was ill at home, and I was just leaving my home when the first plane hit 1 WTC. I was due in at 8 am but decided to go in later. I had not been feeling well and we were not very busy. I had only returned to work the day before (September 10th), after being out since August 2nd. God was very kind to me!
Our office faced north (Empire State Building). The plane was flying south and hit above the 79th floor. Our people survived the crash. We spoke with them at 9:10. One called his brother at 10:00 and one of the women called her husband at 10:15. They were trapped because of collapsing ceilings, walls, and floors. Help had arrived but the building collapsed at 10:29. They were all exceedingly kind and caring people. We will always keep them in our prayers. I know 25 people who perished in the attack. It is awful. My family and friends have been urging me to get going again for my own sanity and to show the evildoers that
they cannot break our spirit. It is with this spirit and the memory of those we lost that I started working again today. – Tony Zenna