CAA NYC Fall Reception (Members Only)
registration opens 1 pm (Eastern), Wednesday, Sept. 15
FOR ONLINE REGISTRATION
Click on "Click here" above. Then, click on Add to Cart.
Click on Check out.
Click on Submit Transaction. Your name will appear.
Change your name if you want something different on your name tag.
Click on Final Transaction. It will state, "The ticket [registration] for your party has been reserved."
You will also get a confirmation e-mail stating "Thank you for your order with ChaseAlum.org……etc."
The reception is free to all dues-paying CAA members. Attendance is limited to 50 people.
Registration is required. Registration closes at noon (EST) on Sunday, October 11, 2021, although we assume we will meet our maximum registration much earlier.
Because JPMC has limited the number of attendees, please be sure to contact Andrea at news@chasealum.org if you have registered for the event but find that you will not be able to attend.
RE COVID-19:
Attendees must be fully vaccinated to attend.

You are required to wear a mask in any common area of 383, including on elevators and essentially everywhere in 383. Masks may be removed when eating and drinking, while social distancing can be maintained.

Capacity and guidelines are subject to change as we get closer to the event date.
Look Who's Coming
33 people as of 2 pm, Tuesday, September 21, 2021. * Indicates a new CAA member
If you wish your name to appear differently on your name badge at the event, please contact news@chasealum.org by noon on Sunday, October 11, 2021.
Jean Marc Bara
Amy Braden
Ken Brown
Thomas Cunniff
Mike Esposito
Rick Geissinger
Toni Geyelin
John Giambrone
Richard Hay
Gary Heinze
Paul Hemminger
Terry Horn
Steve Hunter

Ken Jablon

Glendy Kam

Lauren Kopsick

Bob Krug

Tom Lynch

Carmelo Macannuco

Anton Mallner

Stacy Marcus

Robert Matthews

Ron Mayer

Susan Meade

Bob Mitchell

Joe Murphy
Lawrence Poster
Ed Regan
Linda Schloss
Bob Shurman
Maria V. Trinidad

John Ward

Janet Wynn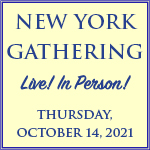 5:30-7:30 pm,
Thursday, October 14, 2021
383 Madison Avenue – 13th floor
(a JPMorgan Chase facility),
at the southeast corner of Madison Avenue and 47th Street
Chase legend Mike Esposito is planning to attend.