In Memoriam: William (Bill) J. Crusoe, 73


Former Chase Managing Director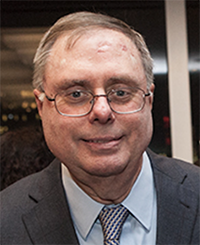 The CAA mourns the passing of its longtime member William (Bill) J. Crusoe, 73, of Greenwich, CT, on July 31, 2021.
Raised in Glenbrook, IL, Crusoe received a BA in Economics and Physics at the University of Chicago in 1969 before earning his MBA in Finance and Accounting at the University of Michigan's Stephen M. Ross School of Business.
He joined Prudential Financial directly after business school, remining for 16 years. He joined Chemical Bank in March 1987 and left Chase in March 2001 as a managing director in North American finance/capital markets.
Crusoe was founder and chief executive of Centre Capital Advisors LLC from January 2002 to August 2013. He then joined Hedgebay Securities LLC in September 2013, remaining until his death as executive managing director.
Survivors include his wife of more than 49 years, Kathy, a son and grandson.
Memorial contributions can be sent to the Greenwich Audubon Center.