In Memoriam: Warren Townsend, 88


Served Chase in East Africa, South Asia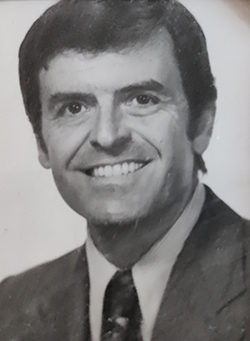 Leon Warren Townsend (known as Warren), who served Chase Manhattan in New York and EMEA in the 1970s and 1980s, died on November 25, 2021. He had resided in Beaverton, OR, and was a month short of 89.
A native of Santa Monica, CA, Townsend attended a maritime academy before joining the U.S. Navy, where he rose to become a lieutenant. In his early 30s, he came down with polio. According to his widow, Lesya Townsend, he then went to a trade school and somehow found his way to working at a bank in Hawaii and for CitiBank.
He was later hired by Chase and worked in Khartoum and Jakarta and in Malaysia and Iran, his widow said.
At the age of 55, he took early retirement from Chase. He joined USAID and consulted in Ukraine, the Czech Republic and South Asia.
Mrs. Townsend said he was working on a memoir in his retirement.
Among his survivors are Mrs. Townsend, his third wife, a daughter from his first marriage, and Mrs. Townsend's two children, whom he helped raise.
Donations in his memory can be made to The March of Dimes, which Townsend always credited for helping him when he contracted polio.
Remembrances
Please send to news@chasealum.org.
From his daughter, Tracie Townsend:
My father passed away peacefully in the early hours of Thanksgiving Day, 2021. It was his most favorite holiday of the year, and perhaps he chose that day to leave this earth. He was almost 89 years old.
Warren grew up along the beaches of Santa Monica, California. After finishing school, he joined the California Maritime Academy as Navigator of the USS Montrose and helped navigate the ship by the stars to ports in South America, and off the coast of Korea during the Korean War. He was also selected as Company Commander of a newly formed band: He played his trombone to the big band sounds, so popular back then.
My father developed polio, and was fortunate in his recovery. He eventually graduated from the Thunderbird School of Global Management, Arizona State University, where he began his career

i

n International Banking. My parents and I made the long journey by car across country to New York to begin our life's journey. We spent several years in Singapore, India, Thailand and Malaysia, and at the age of sixteen, I left for boarding school in Australia for two years. My father and mother continued to live overseas and I sometimes visited them on holiday in Iran, England, Tokyo and the Sudan.
My father remarried two more times. He retired from The Chase Manhattan Bank N.A. in 1987.
Warren went on to earn an Executive MBA from the University of Oregon. He worked on small business development projects overseas beginning in 1990 with the Oregon Department of Economic
Development.
He set up business finance programs in Mongolia, the Republic of Georgia, Ukraine, the Czech Republic, Indonesia and Bosnia. He finally re
tired in Beaverton, OR, in 1999.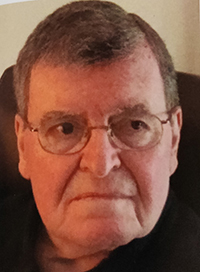 My father and I became close in the end when we were able to talk over the phone and get to know each other better, and reminisce on the amazing adventures we had experienced in our lives.
A week or so before he died, I woke up with the sounds of Glenn Miller's "A String of Pearls" in my head, which my father would have played on the trombone in his band:
From Alan Delsman: In January 1975, my wife and our six-month-old son arrived in Tehran, where I was to replace Warren Townsend as Chase's Representative to Iran. Needless to say, this was both a big move for me personally and professionally. This was the first time I had met Warren, and I will never forget his kindness and thoughtfulness in helping me and family on our arrival. He spent an enormous amount of time introducing me to our local staff and key clients. He also helped in giving advice about housing, and introducing us to Tehran and the key "source" for caviar. When Warren returned to New York, he was the liaison office for me, and it was wonderful to work with a person who knew Iran and our business.
From Valerie Townsend: Warren was one of the last of the old Asia hands. This special breed spent their careers overseas, going from one assignment to the next. They needed not only strong banking skills, but also strong personal skills and an ability to operate in a variety of different cultures.
It was not the life for everyone. Warren loved it and thrived in it. In his travels, he was usually accompanied by a cat he had acquired along the way.
When Chase restructured its overseas banking operations, Warren 'retired' and turned his attention to a long-time interest of his: small business development. After spending some time in the United States developing his experience in this area, he went back abroad on assignments with USAID.
Looking back, Warren led a remarkable life. His delight in travel and living in diverse places never waned. It was on those foreign postings that he truly belonged.