In Memoriam: Debra LeBlanc, 62


At JPMC for 30 Years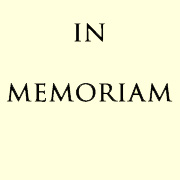 Debra LeBlanc passed away on December 4, 2021 in Fayetteville, NC. The Operation Analyst Officer, who worked at Chase's Garden City office for the whole of her career, was 62 and had lived in Flushing, NY.
LeBlanc earned a degree in accounting in 2005 from Queens College and then an MBA from Strayer University in 2014.
She began at Chase Manhattan in 1985 as a Collection Correspondence Specialist. For four years, beginning in 1991, she worked in Chase Auto Finance as a Lease/Purchase Payoff Representative. Then, until her retirement at the end of 2015, she worked for nearly 21 years as an Operation Senior Analyst.
She was a volunteer tutor of accounting, economics and statistics for students from elementary to graduate school.