Eugene Ret Wins "Guess the Closing Dow" Contest
Off by Only 37 Points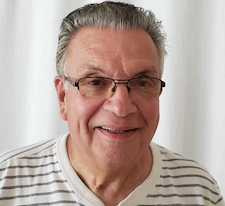 Congratulations to Eugene Ret, winner of the CAA contest to guess where the Dow Jones Industrial Average closed on December 31, 2021. The Dow closed for the year at 36,338.23. Ret predicted it would be 36,301 on October 19, 2021, the contest deadline, when the Dow was at 35,457.31.
"I looked at where the market was in October, despite fears over Covid," Ret said, "and then looked for a 'Santa' rally. People want to be optimistic, and they want the market to be up at the end of the year."
As the winner, Ret will receive a $250 Amazon gift card.
Second place winner (with only bragging rights) was Cindy Matula, who predicted a closing Dow of 36,223.19.
Our members' estimates ranged from 31,232.56 to 39,772.06, with a mean of 35,778.07.
Below: Chart showing DJIA for the 12 months of 2021 (Yahoo Finance)