In Memoriam: Marti Dinerstein, 74


Career in Marketing, Corporate Communications, Advocacy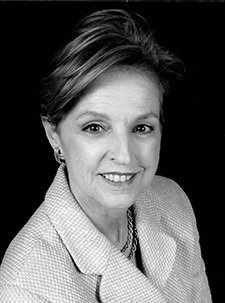 Martha (Marti) Dinerstein, who worked for Chase in Domestic Institutional from 1974 to 1980, died in Stamford, CT on January 13, 2018, at the age of 74, following a long fight against Alzheimer's Disease.
A native of Sandusky, OH, she moved to New York City after graduating from Ohio State University. Dinerstein served as a research assistant to Mayor John Lindsay's speechwriter, executive assistant to Betty Furness at the New York State Consumer Protection Board and as a program vice-president of the New York Junior League.
She then went to Columbia University Business School for her MBA and began a distinguished career in marketing and corporate communications in the banking industry. Dinerstein became the first woman senior vice president in the 200-year history of Bank of New York and then joined US Trust Company, where she became a senior managing director.
Following retirement from US Trust, Dinerstein began to write and speak nationally on many of the difficult issues relating to the country's immigration policy.
During their 50 years together, she and her husband, Robert Dinerstein, had homes in Manhattan, Key Biscayne, FL and Bedford, NY, where she was on the board of the Westchester Land Trust.
She was survived by her husband and two sisters.