In Memoriam: Joseph Casalino, 80


In HR and Bank Ops at Chase Manhattan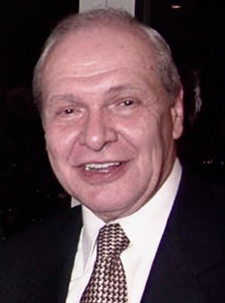 Joseph (Joe) Casalino, 80, at Chase Manhattan from 1966 to 1984 and husband of Chase alumna Mary Anne Casalino, died on November 20, 2021. He was 80 and lived in Staten Island, NY.

A graduate of St Francis College and Stoner Graduate School of Banking, Rutgers University, Casalino began his banking career after his discharge from the U.S. Army. He joined The Chase Manhattan Bank in the Corporate Personnel Department in 1966 and was promoted to Assistant Treasurer in the Bank Operations Department in 1970. He was then promoted to Second Vice President in 1974.
In 1977, while working in the Africa/Middle East area, Casalino was assigned to the Commercial Bank of Kuwait in Kuwait City, living there for two years.
After leaving Chase in 1984, Casalino served as Vice President of Human Resources for Crocker Bank and then, beginning in 1995, as Director of Human Resources for Institutional Investors. He retired in 2016.

A lifelong NY Mets fan, Casalino has his name on a brick at CitiField. He celebrated his 80th birthday late last summer with his sons-in-law by attending a subway series game at CitiField with the Chase Alumni Association.

In addition to his wife of 51 years, Casalino is survived by two daughters and their husbands, and three grandchildren.