In Memoriam: Norman Willis, 79


Attorney at Chase for 28 Years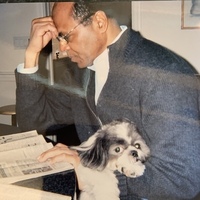 Norman Wendell Willis, an attorney for Chase for 28 years, died on May 4, 2020 at a hospice in Scotch Plains, NJ, at the age of 79.
Born in Newark, NJ, Willis graduated from Weequahic High School and enlisted in the Marines. He was honorably discharged as E-4, Corporal in 1962.
Willis earned a BA in Economics from Pace University in New York City, MBA from Fordham University in New York City, and JD from Seton Hall University School of Law in Newark, NJ.
He was a Vice President and Counsel in the Legal Department for JP Morgan Chase in New York City. During his 28 years of employment, he was responsible for protecting the legal and business interests of JPMorgan Chase in the acquisition of technology products and services. He also reviewed federal banking legislation, managed international diversity training for managers worldwide,and managed JPMorgan Chase's Minority and Women Development Program.
Willis was also an Adjunct Professor of Business Ethics, Business Law, Business Policy, Macroeconomics and Microeconomics at Pace University and New Jersey City University.
Among his survivors was his wife of 49 years, Brenda, daughters Kimberly (Joseph) and Dana, and two grandchildren.