In Memoriam: C. William (Bill) Criss, 78


Helped Grow Chase in California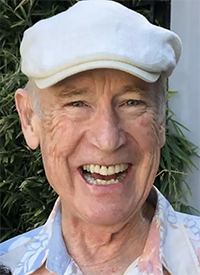 C. William (Bill) Criss, former chairman of the Chase Manhattan Trust Company of California, died of heart failure on April 26, 2020, from a rare heart ailment. He was 78 and had lived in San Francisco.
Born in Pittsburgh, PA, he grew up in Detroit, MI and East Greenwich, RI.
His career began with the Chase Manhattan Bank in New York. He moved with Chase to California in 1976, after posts in Tokyo and London, to its Los Angeles office, where he was Director of Credit and Marketing. He became the market manager for San Francisco, where he opened the first Chase offices in 1981.
He left Chase in 1988 to start the EastWest Bank, N. A. in Honolulu, Hawaii. He served as Chairman and CEO. In 1992, he returned to San Francisco where he was part of the founding team that purchased Bank of San Francisco.
In 1995, he returned to the Chase Manhattan Bank to run its private bank in the Western Region and became Chairman of the Chase Manhattan Trust Company of California. After mergers with Hambrecht and Quist and JP Morgan, Bill became Chief Credit Officer for the Western Region of the merged private banking operations in California and COO of the JP Morgan Trust Company, NA. He retired from JPMorgan Chase in 2004 and joined Deutsche Bank and its Private Wealth Management Group as the Office Director of the San Francisco office.
Criss joined HSBC Bank, USA, NA in June 2005 as a Managing Director of HSBC Private Bank in San Francisco, adding to a career in banking spanning 35 years.
Criss was a director of the San Francisco Opera, San Francisco Performances, the Stern Grove Festival, and the Philharmonia Baroque Orchestra.
He is survived by his wife, Cerina, son Darren, the actor and singer, and three grandchildren. His son Charles died in 2022.
From Gary Olson: Miss you, Bill. It was great working with you.
From Karl H. Schmidt: I was saddened to learn that Bill Criss passed. I knew Bill from covering Japanese automotive companies in California in the 1980s. Bill was a good colleague, always having the interest of the bank on his mind, but he was equally appreciated by his client.
Bill was very good in bridging the cultural differences with the bank's Japanese clients. I always enjoyed working with him. May he Rest In Peace.
From Steve Mueller: Having first met Bill in London where he, Ed Starace, Charles Bauccio and Vic Cordell (?) joined credit services, we teamed up several years later when he moved to Chase Bank International Los Angeles to bolster credit and marketing targeting Pacific Rim trade finance. As a hybrid entity we transitioned in various reorganizations from Asia Banking to Trade Finance to Corporate National Offices. Bill was both well-liked and effective with the wide range of clients and instrumental in expanding the portfolio through coordination with colleagues throughout Asia and later in US Corporate. Well before interstate banking laws were enacted, our secondary role included supporting other Bank units planting California expansion flags via permitted rep offices and subsidiaries, including Leasing, Real Estate, Treasury, Mid-market Corporate, Private Bank and others. Progress led to opening a San Francisco office, which CBI shared with other units, including Bruce Maqueen for Mid-Market. Bill was named to head that CBI office which enjoyed success penetrating Northern California/PNW clients. After leaving Chase, he was active in coordinating Chase Alum meetings in San Francisco.
Looking back on nearly a decade of teamwork, many of Bill's qualities fondly come to mind. His military experience brought organization and discipline to setting and meeting objectives. His analysis was measured, thorough and well communicated. Bill energetically relished being with customers: his lively smile, easy laugh and Irish humor combined with cultural sensitivity to endear him to clients and colleagues alike. As colleagues also we were good friends and we were fortunate to stay in contact over the years and distance since leaving Chase. Our last lunch with Bill and Cerina was pre-Covid in Palm Desert, where Bill retired for welcome warm weather and golf. RIP Bill and condolences to Cerina and Darren.