In Memoriam: Carmen Jalowayski-Bunthorn, 78




Chase Manhattan VP in Private Banking, International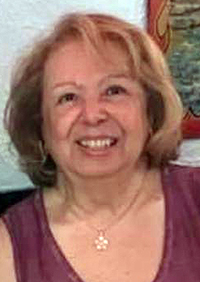 Carmen Jalowayski-Bunthorn, a former vice president at JPMorgan Chase, died on March 4, 2022, at the age of 78. She had lived in North Bergen, NJ,.
Born in Oriente, Cuba, she had worked for many years at Chase Manhattan Bank in Private Banking, International.
Among her survivors are a son, Jim, and a daughter, Margaret (Peggy) Knipp.
From Jean-Marc Bara: I read the sad news of Carmen Jalowaisky-Bunthorn's passing in the CAA newsletter. I had the privilege of working with Carmen in the Brazil/Argentina/Paraguay Liaison Office in the early 1980s, where Carmen was responsible for the Operations Team. Even though it has been over 40 years, I still remember Carmen's always upbeat disposition even when some of our Brazilian clients were being a little difficult. My condolences to her family. May Carmen rest in peace.