In Memoriam: Frederick Bendig Paton, 87




Original Member of Edge Act group at Chemical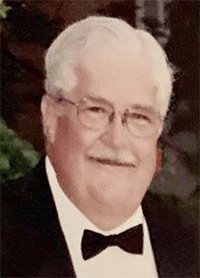 Frederick Bendig Paton, 87, a former vice president at Chemical Bank, died on November 7, 2019, at the Country House in Wilmington, DE.

Born in 1932 and raised in Dover, DE, where he lived at a home now in the National Registry of Historic Places, Paton graduated from Phillips Exeter Academy and Williams College, where he was a history major in the Class of 1955. He spent the majority of his career in banking and retired from Swiss Bank in New York City.
While at Chemical Bank, Paton worked in the Midtown District and was one of the original members of the Edge Act* group, first in New York and then in Chicago as part of the CIBC (Chemical Bank International of Chicago) Edge Act subsidiary.
He lived in New York, London, South Africa and Zürich before retiring to his family home in the Catskill Mountains, at the Merriewold Club, NY.

He was predeceased by his father, William K. Paton, President of the Farmers Bank of Delaware, and his mother, Mary Bendig Paton, who was active in various children's charities and the Dover Library. Among his survivors were a brother, William K. Paton, Jr., (Renis Siner), five nieces, seven great nephews and a great niece and two great, great nieces and a great, great nephew. He was lovingly known by all his nieces and nephews as "The Great White Whale" due to his great love of swimming and rowing crew.
* The Edge Act is a 1919 amendment to the United States Federal Reserve Act of 1913, codified at 12 U.S.C. §§ 611–631, which allows national banks to engage in international banking through subsidiaries chartered by the Board of Governors of the Federal Reserve System.