In Memoriam: Lawrence J. Levy, 88




Chase Manhattan VP in Corporate Advertising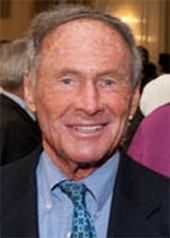 Lawrence (Larry) J. Levy, a former vice president for corporate advertising at Chase, died on May 12, 2022, due to complications with Parkinson's Disease. He was 88 and lived in Harrison, NY.
The long-time Chase Alumni member graduated from Baruch College. He worked at Chase Manhattan from 1986 to 2001. Levy worked in Corporate Marketing and Communications for many years under Aubrey Hawes and Division Executive A. Wright Elliot.
For the last 20 years Levy headed his own marketing and advertising consultancy, LGL Associates. Since 2001, he served as treasurer of the New York chapter of the International Advertising Association and IAA Global.