In Memoriam: Roland M. Peracca, Jr., 84




Aide to David Rockefeller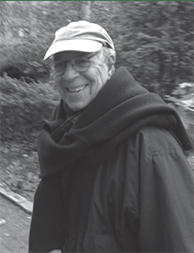 Roland Marc Peracca, Jr., 84, died at his home in New York City on April 1, 2022. Born in San Francisco, Peracca was a graduate of Lowell High School, Stanford University and Harvard Law School.
During his professional life at Chase Manhattan Bank, he most enjoyed his work as an aide to David Rockefeller focusing on Lower Manhattan affairs.
Peracca will be remembered for his community service which included spearheading the creation of Louise Nevelson Plaza and the New Amsterdam Library. He loved to garden and was President of Tudor City Greens from 2009 until 2021, planting bulbs on hands and knees into his 80s. He was a voracious reader who appreciated a good mystery and enjoyed sharing his knowledge with friends.
He is survived by many friends, three daughters, Martha Goodman, Sara Peracca, and Anne Bijur, and seven grandchildren. Contributions may be made to Lowell High School or Tudor City Greens.