In Memoriam: George N. Scandalios, 85




Played Key Role in Construction of MetroTech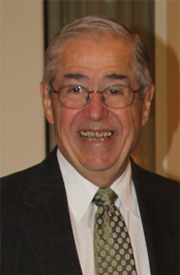 George Nicholas Scandalios, 85, who ran Chase's Operations/ Systems area and worldwide real estate holdings, died on June 1, 2022 in Manhasset, NY. He had lived in Port Washington, NY.
Scandalios was at Chase Manhattan in the 1970s to 1990s, retiring as a Senior Vice President. He played a leading role in the construction of MetroTech in Brookly in the early 1990s.
His wife, Rita, died in 2018. Among his survivors are his children, Nick Scandalios, Andrew and Cathy Scandalios, and Chris and Katie Scandalios, and eight grandchildren.
Memorial contributions may be sent to The Archangel Michael Greek Orthodox Church in Port Washington, NY.
Please send remembrances or additional information about George Scandalios to news@chasealum.org.