In Memoriam: Richard (Dick) Boyle, 78




Former Vice Chair of Chase Manhattan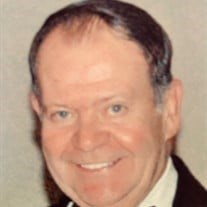 Richard J. (Dick) Boyle of Palm City, FL, and Buck Hill Falls, PA, died at his Pennsylvania home on June 11, 2022, age 78. Skilled in corporate finance, Boyle managed the Chase real estate department during his extensive banking career. He retired in 1996 as Vice Chairman of Chase Manhattan and Head of Global Lending, after 31 years with the bank.
Boyle grew up in Brooklyn, NY. After attending Regis High School in New York, NY, Boyle graduated from the College of the Holy Cross in Worcester, MA and earned his MBA from the New York University Stern School of Business.
In 1975, barely 30 years old and already a Senior Vice President, he was credited with assisting David Rockefeller, then Chase CEO, with steering Chase through the real estate crisis. This, as well as other accomplishments, led to his promotion to oversee Chase's Global Real Estate Finance Department in 1976.
Boyle was named vice chair of Chase Manhattan in August 1987 to oversee corporate, investment and international banking, as well as Chase's trading and securities business. He replaced Anthony P. Terracciano, who left the company in June to become president and chief operating officer of the Mellon Bank Corporation in Pittsburgh.

Boyle's philanthropic activities were many and diverse. He served as Chairman of Regis High School for six years and as a Board member for six years. He was on the Board of St. Vincent's Hospital before serving as Chief Executive Officer during their merger activities. Boyle also gave his time as Chairman of the Board of the YMCA of New York City, the New York Foundling Hospital and the Buck Hill Falls Company, PA. In addition, he served on the boards of the Urban Land Institute, the Martin Health Foundation, FL, Treasure Coast Hospice, FL, and Family Promise, NJ.
Boyle was also devoted to the Catholic Church and served as a financial advisor to the Roman Catholic Diocese of Newark, NJ. He was a member of the Knights of Malta and in the Equestrian Order of the Holy Sepulchre of Jerusalem. He was humbled when his volunteerism was recognized on multiple occasions by these and other organizations. This coming November, Treasure Coast Hospice of Martin County, FL will honor him and his wife for their long term support and service.
Among his survivors are his wife, Denise Burke Boyle, a daughter and son, and four grandchildren. Devoted father of Ann Marie Myers (Gerald) and Richard J. Boyle Jr. (Tamara).

A viewing will take place on Friday, June 17, 2022 from 2:30P.M. to 6:30P.M. in the Bolock Funeral Home, 6148 Paradise Valley Road, Cresco, PA. A Mass of the Resurrection will take place at 11 am on Saturday, June 18, 2022 in Most Holy Trinity Parish, 236 PA-390, Cresco, PA where the family will receive friends and relatives from 10:30A.M. until the time of service.

The family requests, in lieu of flowers, donations can be made in his name to Most Holy Trinity Church.
From Gary Olson: Miss you Dick. Was a real pleasure working for you.
From Ron Mayer: During the four years that I was Corporate Secretary, I had the opportunity to observe Dick interact with the outside Directors. He was consistently well prepared, articulate and interesting. On a personal note, he was very helpful to me when I requested his help in navigating 17th floor politics. It was a major loss to Chase when he did not survive the Chemical merger.
From Bruce Richards: Whether visiting clients together, debating a complex transaction or entertaining clients at Pebble Beach, I always learned something from Dick. His commitment, energy and humor kept people going in both good times and challenging times.