In Memoriam: Joseph Bailey Hartmeyer, 95




Entire Career at Chemical Bank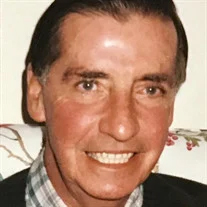 Joseph Bailey Hartmeyer, 95, of Easton, MD, died peacefully in his sleep on June 24, 2022 at Bayleigh Chase Assisted Living. He spent his entire career with Chemical Bank in New York City until he retired as a Senior Vice President in 1989.
Born in Shaker Heights, OH, Hartmeyer spent his childhood in Scarsdale, NY. He attended St. Paul's School in Concord, NH, graduating with the class of 1945. Upon graduation, he enlisted and served in the United States Army Air Corps. In 1950, Hartmeyer graduated from Yale University with a degree in economics.

He and his wife raised their five children in Locust Valley, NY.
He was particularly active at St. John's Episcopal Church of Lattingtown, NY, and Christ Church in Easton. He was a member of the Creek Club in Locust Valley, NY, where he served as their treasurer and board member and served as board member of the Locust Valley Grenville Baker Boys & Girls Club. He was also a member of the New York Racquet Club, the Yale Club of New York, the Chesapeake Bay Yacht Club, the Tred Avon Yacht Club, and the Talbot Country Club. In his later years, he particularly enjoyed his weekly luncheons with his men's lunch group in Easton.
Among his survivors are his wife of 70 years, Betty; five children, nine grandchildren, a great-grandchild and four step-grandchildren. Memorial contributions can be made to Talbot Hospice, Easton, MD.