In Memoriam: Walter L. Markham, 77



30-Year Career at Chemical Bank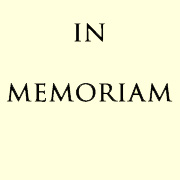 Walter L. Markham
, who retired in 1999 as a Managing Director in the Global M&A group at Chemical Bank, died on July 6, 2022. He was 77 and a resident of Alpine, NJ.

Markham was born and raised in Englewood, NJ. He received degrees from St. Peter's College (B.S.), in Jersey City, NJ, and from the Graduate Faculty of the New School for Social Research (M.A.) in New York City. He served in the United States Marine Corps for three years, in infantry battalions in the 1st and 3rd Marine Divisions.

He began his career in finance in 1969 in the Senior Management Training Program at Chemical Bank New York Trust Company. He held various lending, restructuring and advisory positions in the National, International, Real Estate and Investment Banking divisions during his career.

After several years as a consultant to financial institutions and private companies, Markham returned to full-time employment in 2015 with the U.S. Treasury Department, in the Office of Comptroller of the Currency, as a Bank Examiner. He remained with the Treasury Department until his death.

Among his survivors are his partner of many years, Laurie Murphy, four children, two grandchildren, a step-grandson, and his dear friend and mother of his four children, Susan M. Markham. In lieu of flowers memorial donations may be made to St. Jude Children's Research Hospital.