In Memoriam: Charles W. "Bill" Carson, Jr., 93



Vice Chair at Chemical Bank, Headed Int'l Division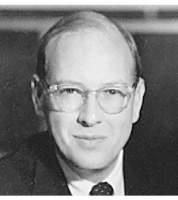 Charles W. "Bill" Carson, Jr.
, 93, a former Vice Chair at Chemical Bank from 1977 to 1983, died on June 15, 2022.
Raised in Rochester, NY, Carson, as a teen, began collecting cancelled postal stamps, rare books and maps, an early reflection of his curiosity about the world that led to a career in international finance.
He graduated from Monroe High School in Rochester in 1946 and from the Peddie School, Hightstown, NJ, in 1947. He attended Oundle School in Northamptonshire, England, on a scholarship the following year. In 1951, at the age of 22, Bill became the youngest-ever person elected to membership in the Royal Geographic Society, London. He graduated from Princeton University (BA, Political Science, Class of '52), and was awarded The Lyman H. Atwater Prize in Politics that year. He attended St. John's College at Oxford University in 1953, to study classical Arabic language and literature.
Upon returning to the United States, Carson moved to Washington, D.C., where he served in the U.S. Army for three years, writing a primer on Arabic grammar for the National Security Agency.
Carson, with his wife and infant son, moved to New York in 1956, where he joined the Chemical Bank. In 1968, Carson attended Harvard University's Advanced Management Program. He went on to lead Chemical Bank's International Division from 1970 to 1977, retiring from Chemical as a vice chair in 1983.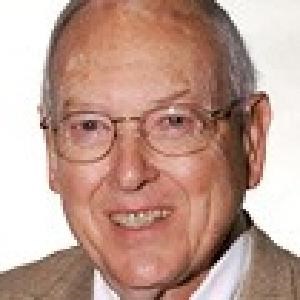 He served as a partner of Price Waterhouse & Partners, from 1985 to 1988. His corporate directorships included Mitsubishi Trust & Banking Corporation, NAC Re Corporation, McPherson's America Inc., Princeton Capital Management and Trebol International Corporation.
After 1988, Carson focused on service in the nonprofit sector, serving as a trustee and financial advisor at the American University of Beirut, the New-York Historical Society, the National YMCA Fund, Inc., Americans for Oxford, Inc. and Drew University. He was a long-time member of the Council on Foreign Relations and traveled to more than 100 countries in the course of his career.
Carson was preceded in death by his wife, Miriam, who passed away in 2016. He is survived by his sister, Mary Kahl, his sons, Tom (Robin) and Phil, his nephew, Frederick Kahl, his niece, Sarah Kahl, three grandchildren, Henry (Maggie), Nonie, and Thomas, and two great-granddaughters, Ellie and Anna.