In Memoriam: Irwin Kellner, 83



Former Chief Economist of MHT, Chem, Chase Regional Bank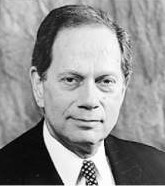 Dr. Irwin L. Kellner, 83, who had served as chief economist for Manufacturers Hanover Trust, Chemical Bank and Chase Manhattan's Regional Bank, passed away peacefully of Parkinson's Disease, at his home in Port Washington, NY, on July 31, 2022.
He was credited with innovations such as the Manufacturers Hanover Trade-Weighted Dollar and the Manufacturers Hanover Cost-of-Living Index.
Born and raised in Brooklyn, Kellner earned his BA and MA in Economics from Brooklyn College, and his PhD in Economics from the New School for Social Research.
Between his two stints as assistant business outlook editor for Business Week (prior to 1960 and from 1966 to 1970), Kellner was a research analyst for Philip Morris, Inc., and a senior research analyst for William Esty Company, Inc. He joined MHT as an associate economist in 1970, where he became a senior vice president. He was chief economist for The Chase Regional Bank when he retired in 1997.
He went on to hold the Augustus B. Weller Distinguished Chair of Economics at Hofstra University, where he was the author of Hofstra University's Economic Report. Kellner was also chief economist for CBS MarketWatch, the leading interactive financial news Web site.
His survivors include his wife of 61 years, Ann, two daughters and three grandchildren.
From Gary Olson: A good man. I really enjoyed working with him.
From Myron Bernstein (a fond schoolmate from Brooklyn): Irwin and I attended the same public school in Brooklyn, NY - PS226 – as well as Lafayette HS in Brookly,. One dynamic man with very high qualifications to accomplish his goals.
Truly sorry to read about his obituary.