In Memoriam: Leo Ryan, 84



Chase Manhattan VP in London, Hong Kong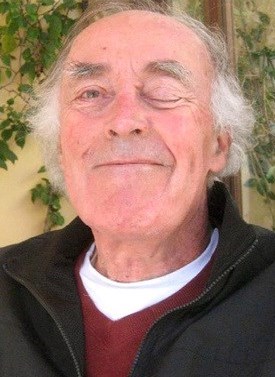 Leo James Ryan Jr., who launched his career in international banking at Chase Manhattan as a Vice President in its London and Hong Kong offices. died on May 4, 2022, in Santa Cruz, CA, after battling an aggressive cancer. He was 84.

Born in Albany, NY, he received his BA in physics from Colgate University, where he was elected to Phi Beta Kappa.

After pursuing graduate studies at Sydney University in Australia and Ohio State University and briefly serving with the Army National Guard, Ryan joined Chase Manhattan. He left to join Union Bank as Senior Vice President of its international division in Los Angeles, settling down with his family in Santa Monica, CA. In 1976, Ryan and his family moved to Sydney to join his former "best man" as CFO at Aquila Steel. Following Aquila, he worked as a financial consultant at various firms across the United States, ultimately retiring in Charlottesville, VA, with his life partner of 35 years, Sara Hoehn.

Among his survivors are his two children, Debbie Ryan (Tom Lynch) of Santa Cruz, and Sean Ryan of San Francisco; his sister, Katy McDonald; niece, Jennifer McDonald; nephew, John McDonald; as well as the children of his life partner, Sara Hoehn, William "Bill" Hoehn, and Mary Hoehn.

A private memorial will be held in Carmel, CA, later in the year.