A Moment in Bank History
John Tomick: A Creative Managing Creative Creatively for First Chicago's Marketing and Advertising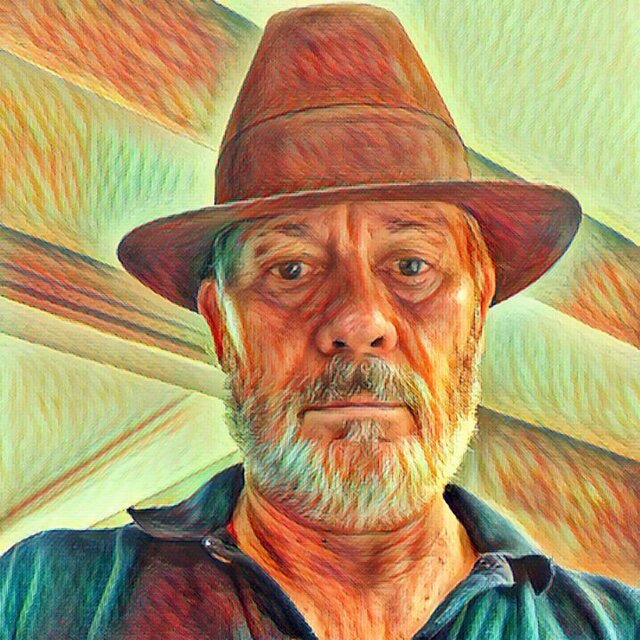 John Tomick says he basically stumbled into what would be a more than 26-year career intimately involved with the marketing, ad strategies and/or brand management at First National Bank of Chicago (and, over time and mergers, First Chicago, First Chicago NBD and Bank One).
He actually began working for FNBC while still an English major at Lake Forest College outside Chicago in the early 1970s.
FNBC had leased a building on campus for executive retreats and hired Tomick to help part-time. After three months, the bank put Tomick in charge, installing him in the building, giving him free food, rent and utilities, as well as a salary. They then paid for him to finish his college degree. He attended the bank's training program and found his niche after an assignment in marketing. He eventually did all its retail marketing and managed most of its advertising.
He left two years after First Chicago's merger with Bank One, moving to LaSalle Bank in 2000 for "twice the money and half the responsibility" as a Group Senior Vice President. He got bored. A few moves later, and he opened his own full-service marketing firm. Tomick says he never saw himself as a banker but as a "marketing guy". If anything proves that, it's the name he gave that firm in 2011: You Talkin' To Me? Inc.
Though a mightily gifted songwriter and performer and painter – talents he's pursuing in retirement alongside tending to his grandkids – Tomick says his real strength was "being able to work with creatives".
"It takes a bit of a creative person to work with the fun house, convincing them of the direction I was taking them. and then letting them create it and sell it – always making the client think it's their idea – and you do have to sell it," he said.
Examples of the commercials Tomick helped produce, starting in the late 1970s, can be seen on his website. Watching them leaves at least two impressions: the reliance on giveaways to new customers and the laser focus on Chicago, to the exclusion of the surrounding suburbs. Tomick talked about both strategies.
A dozen commercials shown on Tomick's website promote such giveaways as a Commodore calculator (called an "electronic brain" in the ad), free Corningware, Kodak cameras, a train set, luggage, watches, the same type of tennis racket used by Ken Rosewall, warm up suits, the Odyssey game, a puffer, Windy the Chicago Bear and a Timex watch (promoted by John Cameron Swayzey himself!).
"Illinois was a Unit Bank state until the mid-1980s. We didn't have any branches," Tomick explained. "Everybody banked in First National Bank of Chicago's one 57-story building in Chicago! We would have thousands of people come on Social Security check day or payday.
"The giveaways were the only way you could differentiate your bank back then. They also excited the employees and gave them something they could talk about," he said. "We would do one of those giveaways each quarter for 10 years, and we became a retail banking leader. Some of those items were new to the market. For instance, you couldn't buy an LED watch anywhere in Chicago; you had to come to the bank.
"We didn't even have to make money, as long as we were getting deposits that could be lent out by our commercial bankers. Once deregulation came in the mid-1980s, the giveaways became less important as a tactic, and we could attract customers with a broader product line," Tomick said.
FNBC began branching out by buying other banks. Tomick said that in a city where other banks had "first" or "national" in their name, FNBC went through a major rebrandingm emerging as First Chicago. It was advertized as "Chicago's bank" and "THE First" ("The difference between getting ahead or getting behind"). Commercials began to feature crawls with the names of suburbs that offered branches.
"We never really wanted to lose our association with our midwest roots, even though we were an aspiring money center bank. In the lockup of the First Chicago logo, it still had 'First National Bank of Chicago' written out underneath. Then the Bank merged with NBD (National Bank of Detroit), and they tried to get Detroit out of the name."
After having used the ad agency Foote, Cone & Belding for many years, he said the agency "dumped us for Citibank, out of the blue" in the late 1980s. Tomick helped First Chicago take its advertising in-house, hiring the creative team from Foote, Cone. "We kept that going through the initial years at Bank One, but then the Bank One head of marketing said we needed a new external agency. We ended up with Donny Deutsch, but that did not last long under the Chase regime."
When Bank One and First Chicago "merged as equals" in 1998, it dropped the First Chicago logo and name. "Many corporate folks at First Chicago weren't happy," said Tomick. He became the brand guru, involved in efforts to contemporize the logo and draw a unifying element between the "First" of First Chicago and the "One" of Bank One.
"It was well done – soup to nuts," Tomick recalled. "We worked with a small firm in Columbus, Ohio, to develop a graphic standards manual. It was 300 pages long."
Harvard Business Review even published a case study about these branding efforts. "It was a very specific process, effective for the time," Tomick said. "Some of these techniques have fallen out of favor, such as mission and vision statements." Tomick remained at Bank One for about a year after Jamie Dimon took over, remembering how Dimon famously said, "We don't need no stinking vision statements."
"Very few people from 'back in the day' remained after Chase took over," Tomick said, without the least apparent trace of animus, acknowledging that times and cultures change.
Posted August 27, 2022