CAA Fall Reception in NYC,
Thursday, September 22, 2022
JPMC's Racquel Oden Speaks to and Mingles with Alumni
Dues-paying members of the CAA can access photos from the evening by clicking here.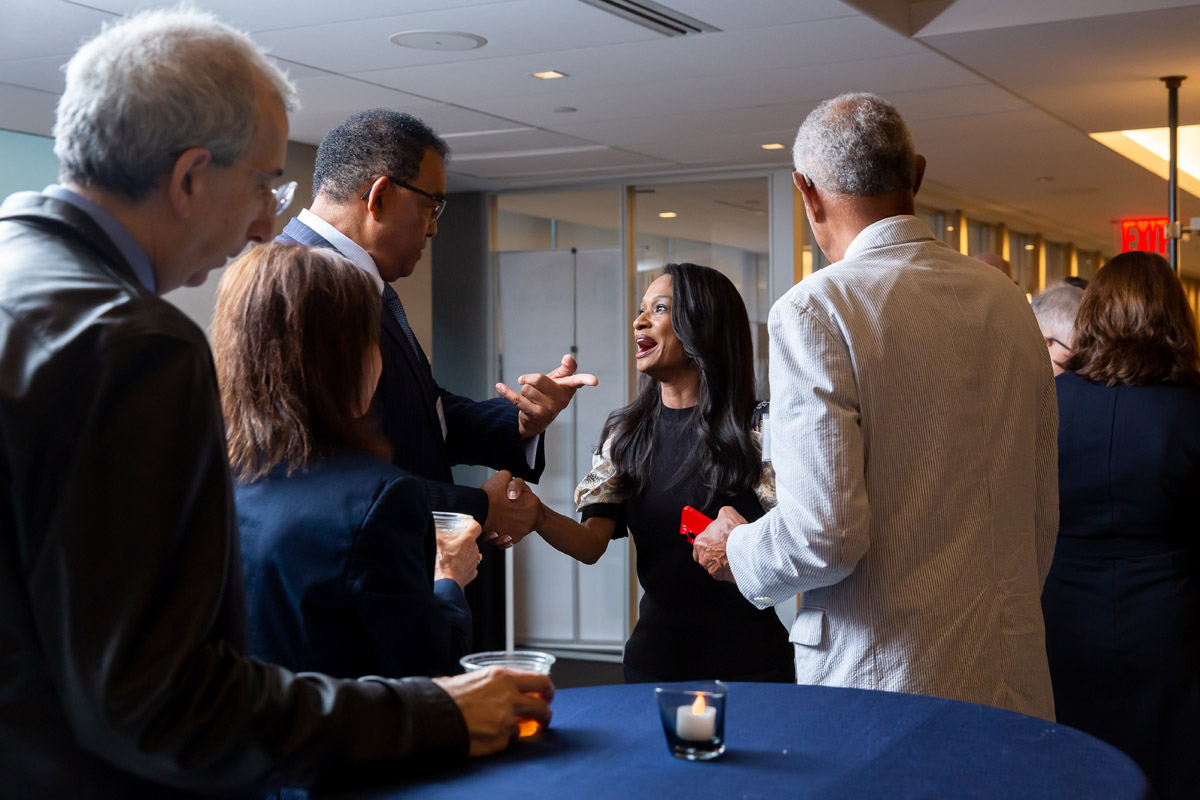 Chase Alumni gathered on the 18th floor of 277 Park Avenue on Thursday, September 22, 2022, welcoming the new season, catching up on pre- and post-Covid news and enjoying the opportunity to hear from Racquel Oden, JPMorgan Chase's Head of Network Expansion for Consumer Banking.
And it is expanding, she told the eager crowd, as well as providing healthy returns for the Bank.
Art Ryan, former President of Chase, also attended.
Ken Jablon, CAA Vice President and coordinator for the New York/Tri-State Chapter, welcomed the attendees, substituting for CAA President John Ward who was unable to attend due to health issues.
Thank you to JPMorgan Chase for hosting the reception and to the Alumni Network team for its help.