In Memoriam: Paulette Mullings Bradnock, 62
Former Lead Internal Audit Partner at Chase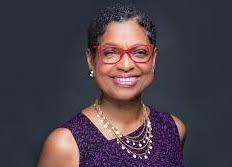 Paulette Mullings Bradnock, a former senior auditor for Chase who became Chief Auditor for Bank of New York Mellon in 2015, died unexpectedly in Jamaica on September 15, 2022, her 62nd birthday. She lived in Ardsley, NY.
According to Mary Molloy, "Paulette's career at Chase spanned almost 20 years with many roles in Internal Audit initially with Chemical Bank and ultimately rising to be a lead Internal Audit Partner working for Bill Moran, Chase's General Auditor. Paulette supported many businesses and divisions including the Private Bank, Finance and Corporate Units."
She was regularly included in financial publications' lists of the most powerful women in banking. Between Chase and BNY Mellon, Bradnock spent almost 10 years at AIG, which she left as Director of Internal Audit.
A graduate of Queens College, she served on her alma mater's board of trustees. Bradnock was also a trustee of the Alvin Ailey Dance Theater, co-chair of Ailey's annual Opening Night Gala since 2017 and Chair of the Audit Committee since 2020.
Survivors include her husband, Howard, and two children.

Remembrances
Please send to news@chasealum.org.
From Mary Molloy: Besides being a highly skilled auditor, Paulette was full of adventure, never passing up a good trip, whether to her beloved Jamaica or racing off to Greece to watch her niece in the Olympics, and never passing up a decadent cupcake from Junior's bakery. Her joie de vivre was only matched by her support and mentorship to many junior auditors, launching many successful careers. She was a staunch advocate for diversity long before it was in fashion. Paulette's talents took her to AIG and ultimately to BNYMellon, where she rose to be the General Auditor at both banks. Godspeed, Paulette. May a new adventure await you on the other side.