In Memoriam: Benjamin Ward McCleary, 88
Chem Bank lead for Chrysler Corporation Bailout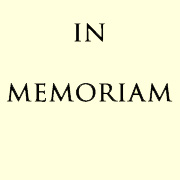 Benjamin Ward McCleary, of Wakefield, RI, died peacefully at home on October 6, 2022 at the age of 88. He began his professional career at Chemical Bank in New York in 1969. In 1979, he was the lead banker for the historic government bailout of The Chrysler Corporation.
Raised in Darien, CT, and Asheville, NC, he was a graduate of St. Mark's School in Southborough, MA, and Princeton University. Upon graduation in 1966, he entered the United States Navy Officer Candidate School in Newport, RI. He was a veteran of the Vietnam War, during which he served as Ship's Navigator and Ship Officer aboard the USS Mauna Loa.
After leaving Chemical Bank, he joined Lehman Brothers in 1981. In 1986, he moved to London to head up Shearson Lehman Hutton's European Investment Banking Division. In 1989 he returned to New York and became a partner at McFarland Dewey & Co., an investment banking firm. In 2005 he moved to Rhode Island and became a partner at SeaView Capital in Providence. He also served on the board of directors for Detrex Corporation.
Among his survivors are his wife, Jean (Muchmore), a son and daughter, and five granddaughters. Donations may be made to South County Hospital's Cancer Center, 100 Kenyon Ave., Wakefield, RI 02879 and HopeHealth, 1085 North Main St., Providence, RI 02904.