In Memoriam: William H. "Bill" Maurhoff, 86
International Banker for both Chase Manhattan and Chemical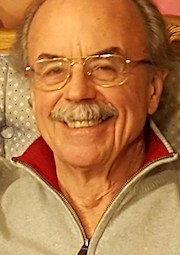 William H. "Bill" Maurhoff, who began his banking career at Chase Manhattan in New York and Buenos Aires, died on November 10, 2022. He was 86.
Born in New Rochelle, NY, he attended Phillips Academy Andover. Maurhoff earned his BA at Yale University and his MBA at New York University.
A commercial banker for 27 years, he followed his Chase Manhattan tenure eight years at Chemical Bank, which included several years in both the London and Sao Paulo offices. Upon returning to the States, Maurhoff relocated to New England, where he was a senior officer at Indian Head National Bank in Nashua, NH, followed by several years with The New Dartmouth Bank in Manchester, NH.
In 1986, he formed Maurhoff Management Development, taking his years of international and commercial banking experience and developing and delivering a variety of lending, cash flow, account management and negotiating seminars to lenders at all levels throughout the United States and abroad.
Maurhoff played in various softball leagues over the years. As he grew older, he began to realize that there were no softball leagues designed particularly for senior aged players in eastern Massachusetts, so he set out to create one. With the assistance of some like-minded softball enthusiasts the EMASS softball league, based in Massachusetts, was formed. More recently, he was a proud team member of "The Geezers", a Chicago area senior softball team.
Bill was predeceased by his first wife, Patricia M. Crossan. He is survived by his wife, Charlotte Buller Maurhoff of Rock Island, three daughters, a son and nine grandchildren.