In Memoriam: Joseph Annunziata, 74
Financial Analyst at MHT, Chem, Chase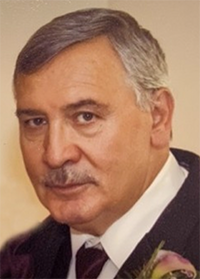 Joseph Annunziata, 74, of Willowbrook, Staten Island, NY, died on July 5, 2022 from Parkinson's Disease, which had been diagnosed 15 years earlier.
Born in Ouletta, Salerno, Italy, he moved to Brooklyn NY at the age of 13. Two years later he moved to Staten Island. He worked in downtown Manhattan as a supervisor for Chase Bank .
Survivors include his wife, Paula Valore-Annunziata, daughters Marisa Annunziata-Panuthos and Rosalba Annunziata, and two granddaughters.