In Memoriam: Juliana (Julie) Wirshing, 79
23 Years at Chase, Including PFS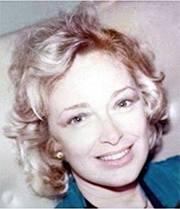 Juliana (Julie) Mercedes Wirshing, of Altamonte Springs, FL, died on September 17, 2022. She was 79.
Born in Ponce, Puerto Rico, she attended Colegio Sagrado Corazon in Ponce and Mount Saint Vincent Academy in Tuxedo Park, NY. She went on to work for Chase Manhattan Bank (1971-1994), and for First Florida Lending Corp, Winter Park (30 years).
Wirshing was preceded in death by her first son and a sister. Among her survivors are five children, five grandchildren and three sisters.
Memorial donations should be made to St. Jude's Children's Hospital.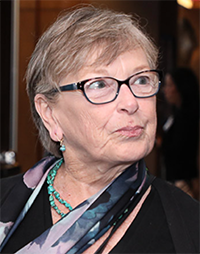 Julie Wirshing at the May 2018 PFS reunion in NYC.