In Memoriam: Surinder Singh, 77
Headed Operations for Chase in Spain and HK in the 1970s/1980s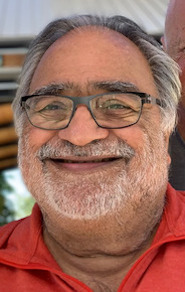 Surinder Singh, who worked for Chase Manhattan from 1975 to 1989, including terms as Country Operations Head in Spain and Hong Kong, died on March 14, 2023 in Delaware. He was 77.
Singh was born in 1945 in pre-partition Lahore, India. He graduated from St. Stephen's College in 1965 with a BA in English Literature and earned an MBA in Marketing from the Indian Institute of Management in 1967.



He started his career at Citibank in 1968 after being recruited from business school as an Executive Trainee, kickstarting a 40-year career in Financial Services. He continued to work with Citibank until 1975, when he moved to Chase Manhattan Bank, where he would meet his future wife, Nancy Turner. As Country Operations Head, Spain, for three years, Singh managed operations and systems for Chase's four business subsidiaries in Spain, with a staff of 800. He then moved to Hong Kong, where he managed operations and systems for Chase's five business divisions in Hong Kong, with a workforce of 1,400 associates.
Singh left Chase in 1989 to work with Bankers Trust Company for three years prior to being headhunted by Fidelity Investments, where he would conclude his career as the President of Fidelity India. Singh was an instrumental force in establishing Fidelity's business expansion plans in India and was proud to bring job opportunities to his country of origin by helping to establish this off-shore business.
Over the years Singh's career and commitment to family would take them to many places, including his home country of India, Hong Kong, Spain, California, New Jersey, Massachusetts, Washington State, Oregon and, finally, Delaware. He had a special skill for keeping in touch and fostering friendships near and far. All who knew him felt his love and valued his passion for others. He loved Punjabi food; both making it and eating it. And he loved to speak Punjabi with his Aunts Baljeet, Surjeet and Mohini. He reserved his best Punjabi swear words for those he loved the most, his children and grandchildren. Delivered with affection and humor, it was always a private joke that gave him great pleasure.



Those who were fortunate to have been managed and mentored by him in their own careers will remember the way he made work fun with contests and unique team-building experiences and the way he invested in the people that worked with and for him.
After retiring in 2008 he and his wife relocated to Washington State so that she could spend time with her parents and siblings. He spent time focusing on mentoring young business students through his work as an Executive in Residence at the University of Washington. He enjoyed traveling with his wife and a few very close friends, around the globe and experiencing the wonder of new places, people and cultures. And of course no retirement plan would have been complete without the enjoyment of fine wine. Singh's last job might well have been his favorite: He poured wines for guests at DeLille Cellars and made them feel welcomed and cared for. In 2019, they moved to the Willamette Valley of Oregon where some of the finest pinot noir wines in the world are grown and where they particularly enjoyed the wines of Winderlea.
He is survived by his wife of more than 38 years, Nancy Singh, his children Maya Singh and Xander Singh, his grandchildren Naveen and Raveena O'Brien, his sister and two nieces whom he loved as his daughters.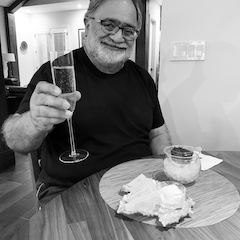 Remembrances
From Neil Sweeny: Surrinder was a warm and wonderful guy, with a great sense of humor whom I got to know well from my days in Hong Kong….he will be sorely missed.
From Brahm Nigurnathy: While I had never met him, people used to talk about him a lot in Hong Kong when I was heading Credit Card Operations and Retail lending operations in Hong Kong from 1988 to 1995. We both used to have senior executive Jim Zeigon at different times . Rest in Peace, Surinder. My heartfelt condolences to his wife, Nancy, and the family.
From George Keenan: We worked together in New York, Panama, Hong Kong and Taiwan, mostly on operational projects. Always a pleasure to work with. Rest in peace, my friend.