In Memoriam: William (Bill) Betz, Jr., 56
Mortgage Banker and Senior Exec at JPMC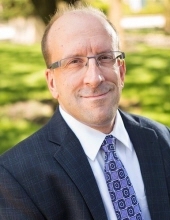 William (Bill) R. Betz, Jr., 56, of Colonia, NJ, passed away on January 24, 2023, at Robert Wood Johnson University Hospital, New Brunswick.
He was a Mortgage Banker and senior executive at JP Morgan Chase, where he held multiple key leadership roles, including, for the past five years, Senior VP, Investor Support Services. He was known across the mortgage industry and was instrumental in navigating the financial crisis. He also held many senior positions in predecessor companies to JP Morgan Chase, Chemical and Margaretten Financial Corporation (acquired by Chemical in 1994), in a career that spanned 34 years.
Born in Perth Amboy, he was a lifelong resident of Colonia, where he graduated from Colonia High School. Bill received his Bachelor's Degree in Accounting from Kean University in 1989.
Betz also co-founded and was a partner at Crunch Fitness, Hamilton, NJ, since 2016. He had a passion for fitness and health. He also enjoyed gardening, cooking, music, fast cars, cruising his convertible and the Jersey Shore.
He was a movie buff and could quote an incredible number of lines verbatim to the amazement of his friends. He was an avid reader and enjoyed good red wine with friends. Betz even held zoom happy hour calls during COVID, where his beloved cat, Simon, frequently appeared. He loved spending time with his many friends and adoptive families and enjoyed home renovation and design, and was a master of DIY projects.
He is survived by his aunt and uncle, Connie and Robert Adams Jr.
Memorial contributions may be made to The Marfan Foundation or to the Alzheimer's Association.