A Moment in Bank History:
Corporate Culture
This is a new series in which alumni articulate how corporate culture shaped the banks they worked at and how corporate culture differed among the banks that are now under the JPMorgan Chase umbrella. Please indicate which bank you worked for and when, and at what stage of your career. How were you made aware of expected values, beliefs, behaviors? Were they set at the top or by your more immediate managers? Were they ever challenged in the heat of battle – or after your bank may have merged with another? Did aspects of the initial culture stay with you always? Please send your thoughts -- or full-blown essays -- to Andrea at news@chasealum.org.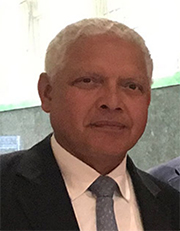 From Janin Campos (posted 8/9/23):
CHASE MANHATTAN AND PROJECT FOCUS
I had the great pleasure and experience of working at Chase Manhattan Bank in its London and Madrid offices from 1982 to 2002. It not only taught me everything I know about banking and finance, but also about the fundamental importance of a proper and sustainable vision, mission and values for a large organization.
Chase, however, was plagued by periodic instability during my early years at the institution; just as the bank expended great resources and efforts to resolve one crisis, it was soon battered and confronted with another! To name but a few: the Third World Debt crisis, culminating in Brazil's suspending payments in February 1987; the stock market crash of October 1987 (Black Monday), which saw the Bank's stock sink to its lowest level in decades; and the hazardous proliferation of high-yield debt or 'junk bonds' (some of us still remember the collapse of Drexel and the incarceration of Milken). The extravagances were most prevalent in the turbocharged LBO and real estate lending markets, leading to the insolvency of hundreds of S&Ls by 1990.
Despite the blatant warning signs, the big U.S. banks continued to take on enormous risks in the LBO market. This culminated in the disastrous United Airlines Corp. multibillion buyout, which the underwriters (principally Citi, Chase and Manufacturers Hanover) mispriced, miscalculated the demand for and were left hung with. In Q1 1990, Chase's earnings plummeted by 67 percent and the Bank's share price declined by more than 50 percent. Press speculation that the venerable banking giant had become a vulnerable take-over candidate was rife. Rumors circulated that Sumitomo Bank had approached Chase to acquire it and that the Fed had to intervene with the Bank of Japan to ward off any acquisition attempt.
It was against this toxic background that Chase management (led by Tom Labrecque, Tony Terracciano and others), with its backs against the wall, decided that something radical had to be done. Everyone in the Bank and outside recognized that the prestigious Chase name, its investment in systems and training, and its excellent professional staff were its greatest assets. What it lacked and had eroded its franchise over the years was a sustainable vision of where the bank needed to go in the longer term and the values, culture and behaviors that were a pre-requisite along the path to achieve this.
The value-destroying tendencies were for the different businesses and departments to work as silos, their business heads and senior managers acting as gate keepers and encouraging non-collaboration and turf wars to the detriment of the institution as a whole. This in turn led to irresponsible risk taking and poor client decisions. Changing this vicious circle became a matter of survival for the firm.
In 1992, the bank announced its plan to deal with the predicament, which it named 'Project Focus'. With the help of facilitators, senior management hammered out a mission statement and set out five core values in intense two-day meetings. The Chase mission was to become the financial provider of choice, the employer of choice and the investment opportunity of choice. The core values, each with behavior indicators, were customer focus, respect for each other, teamwork, quality and professionalism.
When Project Focus was initially announced, there was skepticism by some staff, and the more cynical ones dubbed it by a name not to be repeated here but which readers can easily fathom by altering a vowel and adding a letter to the project name. It soon became apparent to all, however, that management was determined to see it through and those who chose to ignore it did so at their peril. Most, though, considered it a necessary and positive initiative for the bank.
Business heads and key staff, which I was fortunate to be part of at the time, were invited to New York, where the plan was rolled out in multiple sessions, participants contributed to in-depth discussions and analysis on the vision, mission and values and ultimately were invited to sign a pledge to achieve the changes required. They then returned to their offices worldwide to explain the plan to their staffs and obtain their commitment and buy-in.
Whilst the vision and values may be seen today as something basic and self-evident that are set out in corporate annual reports and displayed on banners and coffee mugs, they were certainly radical at the time. The key to success was management's and the wider Bank's ability to implement the plan effectively and efficiently. Many institutions have set out to create similar initiatives but, despite the good intention, they have failed in their implementation. Chase was able to institutionalize its vision, mission and values, strategically integrate them into its management and performance systems, and make them a linchpin for its career, training and incentive programs.
---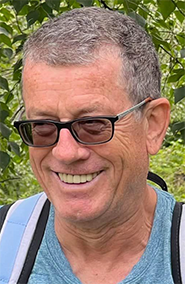 From Richard Moss (Chase Manhattan, 1975-76)
(posted 8/9/23):
TIME IS RELATIVE, ESPECIALLY AT THE INTERNATIONAL FINANCE CORPORATION
I joined Chase Manhattan in London in 1975 because of its corporate culture, specifically:
— Commitment to staff training and development
I was lucky enough to benefit from a 12-month training program, far better and more extensive than anything offered by British banks.
— Meritocracy
At my (low) level, assignments were made on merit, not internal politics.
— Banking as a force for good
This was the era of the Chase International Investment Corp, under David Rockefeller's inspiring leadership.
I subsequently joined the International Finance Corporation, and I mentioned Chase in the attached short piece that I wrote recently for its alumni organization:
We all expected to experience culture shock when we joined IFC, especially if we were relocating from a different country. Luckily I knew what to expect. I was familiar with Washington, I'd done a lot of consulting work for the World Bank, I'd even negotiated a loan from the Bank. My move from London was going to be straightforward. But I didn't anticipate that Time, hitherto a solid and unchanging entity, would become unrecognizable.
At Chase we valued Time at its true worth. One day I analyzed two related major companies – created cash flow statements, evaluated their competitiveness, projected changes in their markets, concluded with my verdict on their credit-worthiness. I wrote it up and submitted it with my time sheet showing how long it took me: a total of 45 minutes. It came back with two comments: excellent work, but it took far too long!
I expressed mild surprise to my boss. He told me: "Here at Chase, you should never spend any time on anything".
I soon realized that Time was not the same at IFC. On my first day I shook hands with the Director (after waiting outside his office for an hour) and was told by my Manager that he would introduce me to the other five members of his team as soon as he could find the Time to do so. At 5:30 I told him that I would introduce myself, which I did, and then went home. A full day's work!
Time caught up with me in the end, as it always does. One Saturday I spent 12 hours in the office, on Sunday I was there for eight hours before going to the airport with financial projections in hand, I negotiated our involvement in the project in Kinshasa, and returned in time to work on Friday, and then for 12 hours each day on Saturday and Sunday.
I had a complete Board report ready for my manager on Monday morning, having had little sleep in the past nine days. But my Manager had more important things on his mind. "Richard," he said, "you were seen going home 30 minutes early on Friday!"
---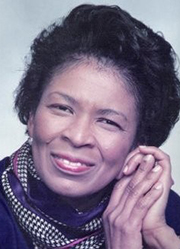 From Elease Ruddock (posted 8/9/23): I worked for Chase from 1974 to 1998, last job title Vice President, Human Resources. There was an unwritten rule that Managers should avoid performance-related termination of their employees between Thanksgiving and New Year's (except for serious violation of company policy). Any planned termination/layoff should occur prior to the holidays.
As a company, Chase was very concerned about the welfare of its employees, realizing that many would have no emotional support to deal with the loss of a job during what could be a very stressful or joyful season.
Unfortunately, from what I understand, that is one of the cultural practices that did not survive the many mergers that followed.
Comments
Send comments, your own corporate culture reminiscence or unrelated "A Moment in Bank History" stories to news@chasealum.org.