In Memoriam: Barbara Maynor, 78
Senior Executive Assistant; Almost 50 Years at Chase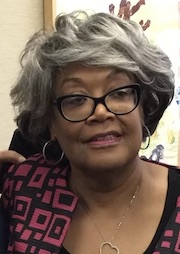 Barbara Elaine Maynor, 78, formerly of Brooklyn, died July 27, 2023 in Florida, where she moved with her husband in 2020.
During her nearly 50-year career at JPMorgan Chase, which began in 1970, she held a host of positions, from bookkeeper and training assistant to senior executive assistant in several departments, incuding Operations & Systems, Treasury Services, Programming Services and Consumer Financial Services.
She retired in 2019, having worked for several years for Jonathan Baum, as well as for Pierre Buhler and Doug Williams. All three attended her funeral.
Born in Independence, LA, Maynor spent her childhood in Meadville, MI. She moved to New York City when she married.
Maynor studied business administration in Cornell's off-campus studies program, earning her Bachelor's degree in 1998.
Among her survivors are her husband, James, two sons, a daughter and two grandchildren.