In Memoriam: Seymour Sherman, 98
Led Early Teams in Info Security at Chase Manhattan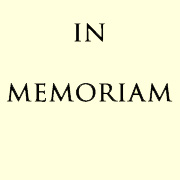 Seymour ("Sy") Sherman , who led early teams in information security at Chase Manhattan, died August 14, 2023 in Cranbury NJ. He was 98.

Born in New York, NY, he graduated as salutatorian from DeWitt Clinton High School in the Bronx. He played trumpet in his high school band and orchestra and in a dance band on the weekends. As a teenager, he spent his summers playing trumpet in a band at a Catskills resort.

He served in the Army during World War II as a Private First Class. He was part of the Signal Corps Engineering Laboratory Development Detachment in California. He participated in the US Army Air Forces Training Command at University of Iowa, the US Army Specialized Training Program for Electrical Engineering at the University of Nebraska, and he was a radar mechanic, ground equipment and carbine expert at Fort Monmouth in New Jersey.

After the war, he continued his studies at City College of New York, graduating Magna Cum Laude with a Bachelor of Electrical Engineering. He received his master's degree in Electrical Engineering from Harvard University and earned his PhD in Mathematics from New York University's Courante Institute.

He started his career in the Aerospace industry and he continued his career by founding his own company, Compudat Scientific Systems, Inc. Mid-career he worked on Wall Street in systems management and ultimately in information security, leading teams at both Merrill Lynch and Chase Manhattan. Never imagining himself as retired, he finished his career in management consulting and continued to work for various smaller firms until he was 80.

He was predeceased by his wife. Among his survivors are a daughter, son, five grandchildren and a great grandson.