In Memoriam: Ronald Reading, 75
Former Chase SVP, head of Global Funding and More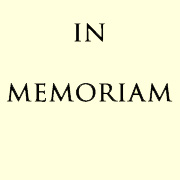 The CAA only just learned of the February 5, 2021 death of Ronald D. Reading, a former Chase Manhattan Senior Vice President, head of Global Funding and subsequently Head of Trading and Securities Chief Executive at Chase's London office. Reading, who had lived in Ridgewood, NJ, died of complications from idiopathic pulmonary fibrosis. He was 75.
Born in Brooklyn in December, 1945, and raised in Los Angeles, Reading graduated from Harvey Mudd College and received his MBA from the Stanford Business School. He joined Chase Manhattan Bank in 1973. In 1988, he joined First Manhattan Consulting Group, where he was a managing vice-president and co-head of FMCG's Financial Risk Management Practice until his retirement in 2008.
Among his survivors were his wife, Carole, a son and a stepson.
(Posted 08/23/23)
Remembrances
From Yoram Kinberg (09/05/23): Ron was one of the brightest guys I met during my 26 years at Chase. A big loss.