In Memoriam: Stewart Hampton Cole, 84
Veteran of Chemical Bank International Department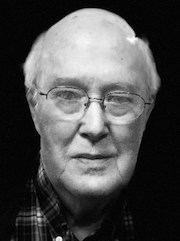 Stewart Hampton Cole, who worked throughout the world for the International Division of Chemical Bank in the 1960s and 1970s, died in Richmond, VA, on June 7, 2023. He was 84.
A native of Newton, NJ, Cole was a graduate of Yale University and the New York University School of Business.
Following Yale, he served in the U.S. Coast Guard. He then joined Chemical Bank, where he managed offices in Bogota, Colombia (1968 to 1970) and Taipei, Taiwan (1974 to 1978).
Cole returned with his family from Taiwan to Madison, NJ, and worked for the American Express Bank and, subsequently, the Turkish American Bank. After his retirement from the Turkish American Bank, he and his wife moved to South Londonderry, VT before moving to Richmond. During his "retirement," Cole worked for the U.S. government and the World Bank managing the reconstruction and modernization of national banking systems, living in Sarajevo, Bosnia; Baku, Azerbaijan; and Baghdad, among other places.
An accomplished linguist and musician and a member of the famed Yale Whiffenpoofs, Cole retained a lifetime love of languages and choral music and rejoiced in hosting the 60th reunion of his fellow Whiffenpoofs of 1960, traveling internationally with the Yale Alumni Chorus and singing with the St. Stephen's Church choir. Cole was an avid member of the Holland Society of New York and took great pride in his Dutch ancestry which ran back through the early settlement of New Amsterdam to the Low Countries.
Among his survivors are his wife of 62 years, Nancy Lawson Cole; a son, a daughter and seven grandchildren, Charlotte, Jeb, Willy and Eli Bemiss, and Mackenzie "Maxie," Bromme "Bix" and Waverly Cole; and numerous nieces and nephews.
(Posted 08/23/23)