A Moment in Bank History: Penmanship
Joseph Moran and the Bank of Manhattan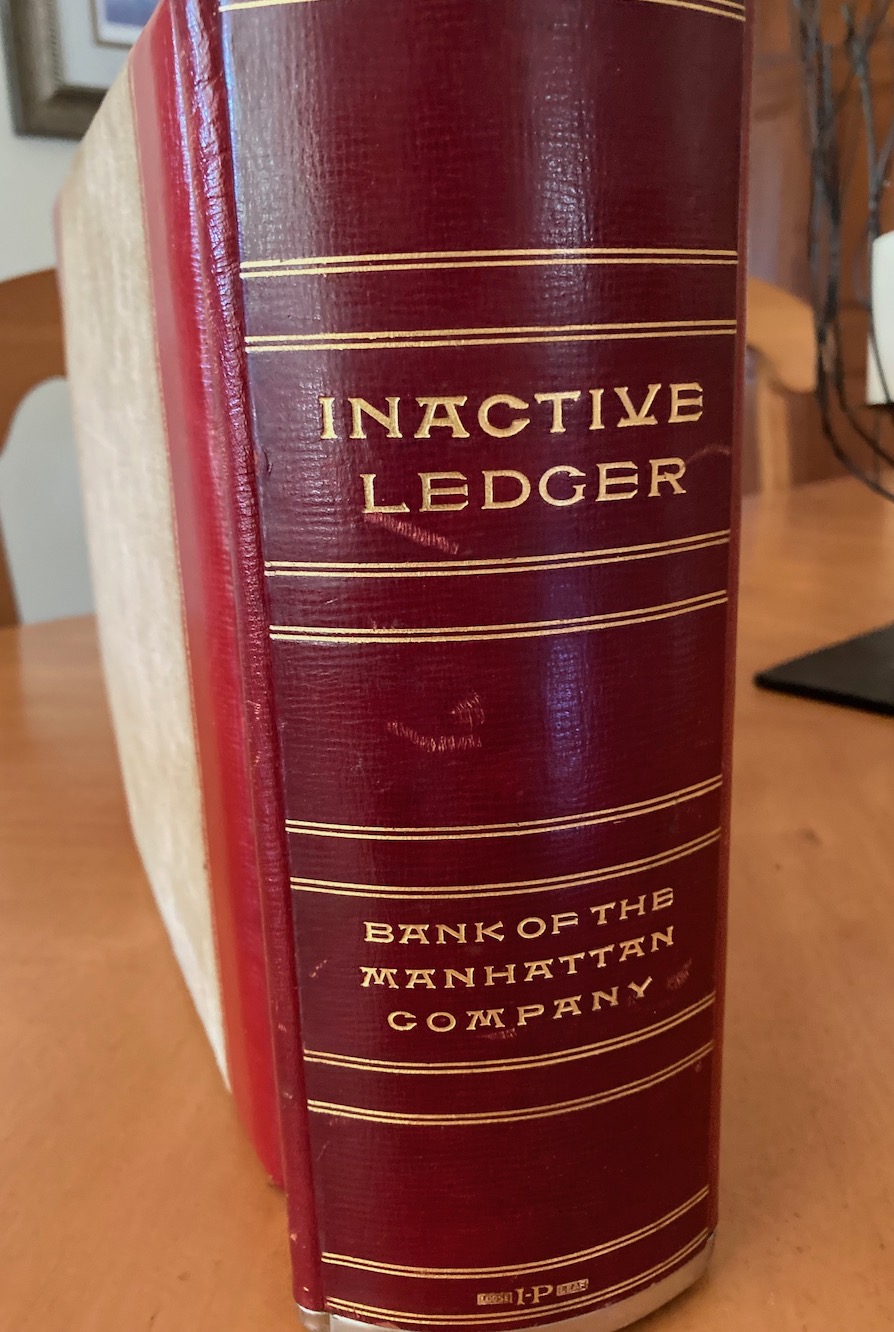 Old-Time Penmanship in the Ledger Domain of the (?) 1940s: Ed Moran sent us some memorabilia that had belonged to his uncle, Joseph Moran, who said he was the "first Catholic Vice President appointed at the Bank of the Manhattan Company" (which merged with Chase Manhattan in 1955). The uncle went to high school in Ireland and attended Yale until leaving at the end of his Junior year to join the Army Air Corps. "For

years he was head of the foreign exchange department of the Bank and opened the Manhattan branch in Japan," Moran said. "Penmanship?? Let me send you a page that shows the header."
"Of the hundreds of pages, there are only six or so filled in, which is why I figured he lost patience with the exercise."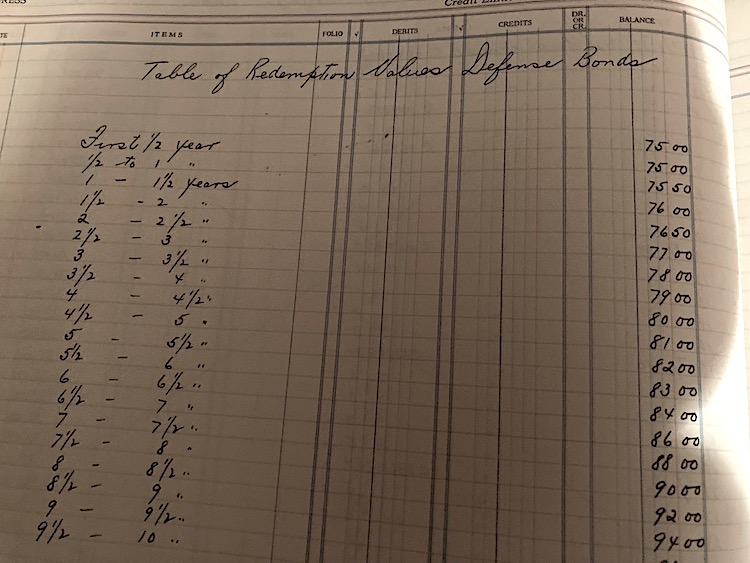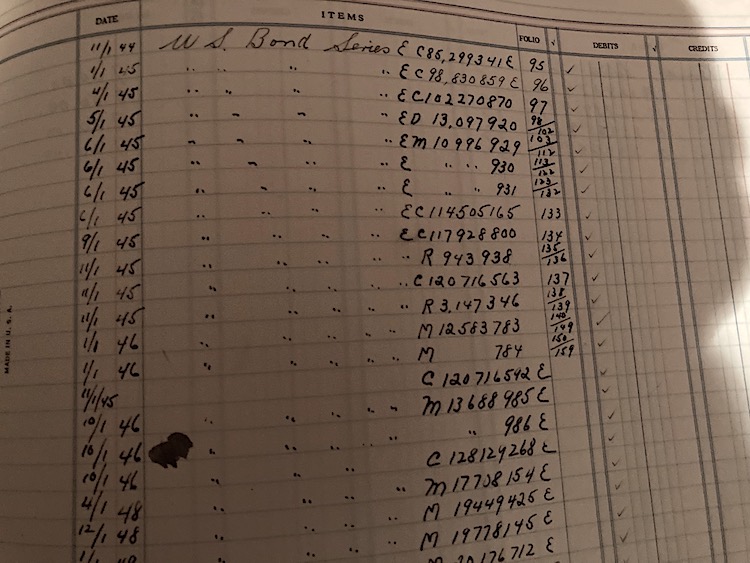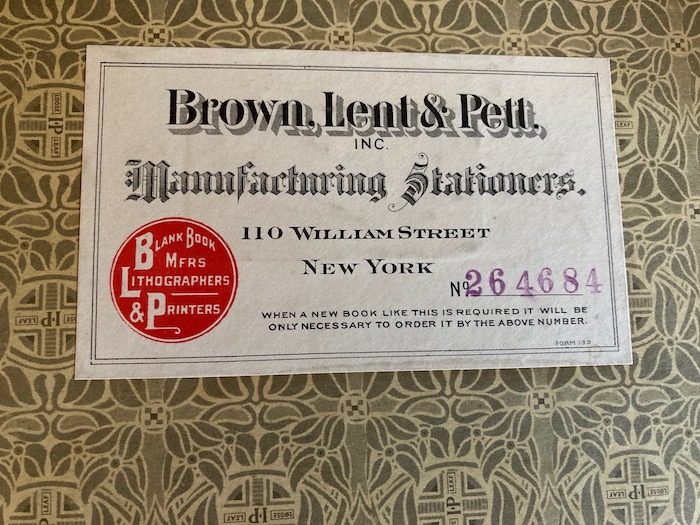 Comments
Send comments, your own corporate culture reminiscence or unrelated "A Moment in Bank History" stories to news@chasealum.org.