In Memoriam: Francis (Frank) Pomar, Jr., 77
Resolved a Billion Dollars of Bad Loans at Chemical Bank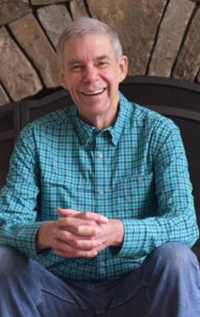 Francis (Frank) Pomar, Jr. died on August 19, 2023, age 77. He had lived in Chappaqua, NY.
Born in the Bronx, he was a graduate of Iona College and Fordham Law School. He had a long career in real estate investment banking, for Chemical Bank, Midlantic (PNC), Paine Webber, Lend Lease, BlackRock and, since 2013, his own consulting firm.
Among his survivors are his wife (Christine), three daughters and five grandchildren.

Following is a eulogy given by his Chemical Bank colleague Myron (Mike) Berman:
We met at Chemical Bank in a department that came to be called "Asset Management", but what we really were, was collection lawyers foreclosing on defaulted mortgages. This was about 1975 – 48 years ago give or take.I don't mean to say anything that is untrue but I have to disclose that my comments are affected by lapse of memory and poetic license.
We weren't the typical people that the bank recruited from Princeton, Yale, UVA, preceded by sometimes Princeton Country Day School. We were hardscrabble folks from local schools who had the particular skills that the bank thought could collect the bad loans. Although we had these hard skills and qualities, we were all very different.
Somehow we all managed to fit in to this then 150-year-old institution with $75 billion dollars. The bank was very tolerant of us because they had this tough job to do. Some of us weren't too smooth or polished and needed coaching, like me. That wasn't Frank. He was always smooth, calm and thoughtful. He didn't ever get ruffled. In his own reserved way, he was as tough or tougher and anyone. And he always got the job done as well or better than anybody.
His calm resolute manner was very effective and often disarmed his adversaries. They didn't see him coming. Before they knew it, they were signing over the deed or were signing papers that would result in signing over the deed when they defaulted.
You can't pretend to be somebody you are not and be effective. Frank was always a gentleman and because he was genuine, he was effective as a gentleman. I never tried to fake being a gentleman and would not have gotten away with it if I did.
We followed the bank's rules as best we could. There was a rule about receiving gifts of food or drink. It had to be consumed in the office or returned. One Christmas we received a couple of bottles of scotch. It was Christmas Eve. We decided to open the bottles and consume them, just to comply with the banks's rule. There were four or five of us. We finished the scotch and somehow all made it home safe.
Notwithstanding Frank's high jinks as part of the workout, dirty dozen at Chemical, Frank acquired extraordinary skills and knowledge there that served him well in future endeavors. He knew credit, underwriting, property management. He knew everything about real estate.
After resolving a billion dollars of bad loans at Chemical, Frank went on to resolve even more at Midlantic. At LendL ease he managed the $2 billion Equitable account. At Paine Webber he was the chief underwriter of its multibillion-dollar commercial mortgage-backed securities account.
You remember the TV commercial where Juan Valdez would taste the coffee and approve buying the coffee beans only if they were "Excelente"? Frank became the approver of "Excelente" real estate. Paine Webber wouldn't make a loan unless Frank visited the property and gave it a thumbs up. Frank accumulated more frequent flyer miles visiting these properties that you can imagine. The family took many vacations with those milage points and sometimes on the trip he had to sneak away to visit a nearby property.
We were partners in a real estate investment that was purchased vacant from a bankrupt company. What a challenge. When we ran out of money carrying it, which happened many times over the years of ownership, he was always ready to put up more money. He was always there to assist, strategize and give encouragement. He was more worried about me getting back the money I had invested than his getting his money back. He never lost faith but was concerned about me not himself. I calmed him down by assuring that all I needed to live at my lifestyle level was my social security check and Army pension. Don't be concerned. We sold that property two years ago for seven times what we paid for it.
Knowing and working with Frank was a gift to all who all who were fortunate enough to have that opportunity. He leaves a beautiful growing family. His life was noble. He was pure gold. Rest in peace by brother. May his memory be for blessing.