Practical Advice from an Alum: How to Stop the Spam
Managing Contacts from Marketers
By Gene Ret (October 2023)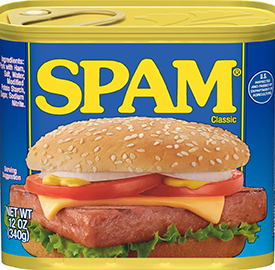 Are those marketing messages via mail, email, text and phone calls annoying you to no end? You can control the amount of marketing contact you receive with a little work, and that work starts with understanding that there are both proactive and reactive methods to controlling the communications that you receive.
Proactive Steps
On a proactive basis, it is important to read and understand the Privacy policies of the institutions of which you are a customer. Whether online or in paper form, the published Privacy Notice will articulate how your personal information is utilized and safeguarded. It also provides you the opportunity to opt out of certain forms of information sharing that the institution may conduct. This information sharing ultimately results in marketing activity for products or services that you may or may not be interested in. Typically, you have the choice to opt out of information sharing with affiliated companies – say between the credit card and the mortgage companies of a bank. Also, you can opt out of your information being shared with unaffiliated third parties – typically through the practice of selling customer lists for the third parties' marketing efforts. Choosing to opt out will eliminate marketing contact resulting from that information sharing. Additionally, some organizations may offer opt out for receiving direct mail, email, phone or text marketing messages within the same Privacy Notice.
Since 2003, Americans have been able to opt out of receiving most telemarketing calls by putting their phone numbers on the National Do Not Call Registry; millions of them have done so. The Registry now has more than 221 million telephone numbers on it, giving consumers a little more peace and quiet during their dinner hour. Additionally, there are specific state Do Not Call Registers. Telemarketers are obliged to screen their programs against these registries and remove those telephone numbers from their telemarketing programs. To access and be listed on these registries, visit the national registry site or the Do Not Call registry for your state of residence.
The Association of National Advertisers (ANA - formerly the Direct Marketing Association) has established standards and guidelines for direct marketing. It established ethical business practice guidelines and accepted principles of conduct, with the goal of promoting the highest levels of ethics in data stewardship and marketing.
For consumers who wish to "remove" or reduce the overall volume of promotional prospect mail offers you receive from common mailing lists, you may register for a nominal fee (good for 10 years) with ANA's mail suppression service – DMAchoice. After you enter your information to create your DMAchoice account, it will reduce promotional mail and email offers from companies or organizations you don't have a business relationship with (also called prospect marketing). You can enter up to five records for your household to capture different names and variations associated with your address.
Have you received a pre-approved credit card offer without applying for it?
Under the Fair Credit Reporting Act (FCRA), consumer credit reporting companies like TransUnion, Equifax and Experian are permitted to include your name on lists used by creditors or insurers to make firm offers of credit or insurance that are not initiated by you ("Firm, Pre-screened or Pre-approved Offers"). The FCRA also provides you with the right to opt out, which prevents consumer credit reporting companies from providing your credit file information for firm offers. To opt out of receiving these offers, go to https://www.optoutprescreen.com.
Reactive Steps
On a reactive basis, there are numerous methods to reduce or eliminate the number of unwanted email or text marketing messages.
FOR TEXTS
1. Don't respond to unwanted texts.
You're probably familiar with the way legitimate sources let you opt out of future text communication by replying "STOP." Many spammers offer you the option to respond with STOP — but don't do it. If it is obvious that it's a spam message, responding "stop" merely confirms your email address as legitimate and active so it will continue to be used by spammers.

2. Report spammers to your cellular provider.
One way to counter spam texts is by reporting unwanted texters directly to your phone service provider. For most major carriers — including AT&T, T-Mobile and Verizon — you can copy the offending message and text it to 7726.
3. Filter potential spammers.
Most phones have a setting to automatically filter potential spam texts so they don't appear in the same list with important, legitimate texts from known contacts. It's important to report spam messages to your service provider to filter out the future receipt of messages from that source.
4. Block specific spammers.
If you get frequent spam from the same phone number, you can use your messaging app to block that number. Don't count on this helping in every situation, though, because most spammers can appear to use a different number each time they reach out to you, so blocking individual numbers may have little effect. But by blocking a phone number, you can ensure that you will never receive any spam texts or robocalls from that specific number again.
5. Use a paid text-blocking app.
Hopefully, some combination of the previous tips dramatically reduces the number of spam messages you receive. If you need additional assistance, though, you can turn to an app designed to block spam. Some of these apps are free to use and identify most spam and company numbers so that you can decide if you want to take the call or accept the text. The best feature of these apps is they auto-block telemarketers and robocalls, so you never have to worry about dealing with spam again. It also helps you manage and block messages from right within the app, so you have all the protection tools in one place.
FOR EMAIL MARKETING
The CAN-SPAM Act, a law that sets the rules for commercial email, establishes requirements for commercial messages, gives you the right to stop them and spells out tough penalties for violations. The FTC enforces the CAN-SPAM Act, and the accompanying CAN-SPAM Rule. Each message must include a clear and conspicuous explanation of how you can opt out of getting future marketing emails. It must be crafted in a way that's easy for an ordinary person to recognize, read and understand.
Some guidelines to follow:
1. Opt out of receiving future email marketing messages.
Assuming it's a well-known and reputable firm, follow the instructions and the link provided on the email to opt out of future email marketing messages. If you suspect it's SPAM, follow #2 below.
2. Mark spam as spam.
When an unsolicited email makes an appearance in your inbox, never just delete it. Always mark it as spam. This is how the automatic spam filters learn to identify spam and filter it out in the future.
3. Never publish your email address.
It's possible for spammers and scammers to use tools that scrape the Web to compile lists of email addresses. This means that if your email addresses are exposed anywhere on the Internet, spammers may grab it, use it to spam you or sell it to other companies. To avoid this, don't publish your email address anywhere online if it can be avoided
4. Don't open suspicious emails.
Another way that spammers collect email addresses is by sending emails that contain a tracking pixel—typically a 1x1px image—that tracks whether an email was opened. If you open a spam email that contains a tracking pixel, the spammer gets a notification that the email was opened and now knows your email address is both active and monitored. So even if you realize after the fact that it's spam and don't click any links within the email, it's too late. The best way to avoid having your email address captured in this way is simply to avoid opening emails from senders you don't recognize.
5. Don't give your email address to companies you don't know or trust.
Be careful to whom you give your email address. Most companies that are well known are reputable and won't abuse the information. But some lesser-known newbies will.
If you believe that a direct marketing promotion or practice is questionable and may warrant a formal review by the Association of National Advertisers, contact them at https://www.ana.net/content/show?id=thedmaorg-redirect. The ANA receives and investigates complaints against member as well as non-member organizations that have performed marketing activities in an unethical manner or have not abided by consumers previously stated privacy preferences.
And finally, in the event your expressed preferences for stopping information sharing or marketing contact are not being honored, the Federal Trade Commission encourages consumers to use its streamlined and user-friendly website, ReportFraud.ftc.gov, to report these issues or frauds when they encounter them—whether the consumer lost money to the fraud or not.
About Gene Ret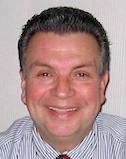 Eugene (Gene) Ret is a 30-year veteran of Chase Bank and has been in financial services for 45+ years. He has been a Privacy Professional for 23 of these years and was a Senior Privacy Compliance Officer for Chase, as well as HSBC.
Ret was one of the first to develop and employ "best in class" privacy protocols in the buildout of the Privacy Office function and participated in the early development of bankers' recommendations to federal regulators regarding effective and appropriate Privacy standards. Ret has been a presenter at bank trade associations' symposiums on various Privacy matters and has been a frequent contributor to online Privacy forums and discussions on new and trending topics.
Ret is currently an independent consultant in General Banking Compliance, specializing in Privacy. He is a certified Privacy Professional – CIPP-US – a certification by the International Association of Privacy Professionals.
---
Please send questions or comments to: