Dr. Oswald E. Judar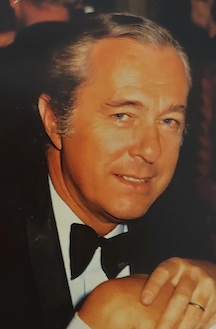 The CAA mourns the loss of Dr. Oswald E. Judar, a retired Vice President of The Chase Manhattan Bank and former head of International Banking of the Österreichischer Länderbank AG. He died May 19, 2007 at the age of 79, leaving his wife, Charlotte, of Salzburg, Austria, and Palm Beach, FL, and his son, Peter C.K. Judar, of Los Angeles.
Karl Franzens University, Graz, Austria, awarded him its "Golden Doctor-Diploma-Degree" for lifetime achievements.
A memorial service will be held at the Catholic Church in Grossgmain, Salzburg, on Wednesday, May 30, 2007. Anyone wishing to send further recollections of Oswald should contact news@chasealum.org. We will post them below.
* * *
Having worked for Ossi in Vienna and Frankfurt many years I was able to benefit from his extensive experience and appreciated his personal integrity and loyality to the Chase Manhattan Bank. I lost a friend. — Guenter Korp