Chase's Vietnamese Staff Evacuees
Finding Homes in America
Following are recollections by Judi Joyce Burr, who helped find homes for the Vietnamese evacuees, and Robert Weeks, who hosted a family after Chase's staff left Saigon in 1975.
Remembrance from Judi Joyce Burr
Then of Chase's International Department's
Manpower Planning Unit

After I read John Mitchell's article on the efforts around the evacuation of our staff from Vietnam, I began to think of the wonderful experience and memories I have of the time before and after the closing of Chase's Vietnam branch in 1975. I thought it would be important for everyone to hear about what happened once our staff landed in the United States.

Just before the closing, I had transferred to the Manpower Planning area from the International Training & Communications area, where I had travelled extensively internationally to provide training for our local staff, including our staff in Vietnam.

The training experience proved extremely helpful, as I was told of the efforts that were being made to protect our Vietnam staff. As soon as John was off to work on the final plans, we were moving quickly to put together action plans. I teamed with Ann Ahern and Employee Staff Services to put together a process to assimilate the staff into our New York offices. Our charter was to determine everything that our staff would need to feel comfortable in their new homeland.

As John worked the process from the Philippines, our small group put together host families with which our staff could stay during a transition stage. At this point, we had names of families throughout the metro area who would house our Vietnam staff. (A general call went out from Employee Relations seeking families who could house employees. We wanted families kept in tact, so we needed housing that could provide a place for four or five people. We were overwhelmed at the response.) The Employee Relations group, along with others, started matching families as we received information from the Philippines. It was a very difficult process when you were getting data the old way – via fax or some phone calls.

Simultaneous to the matching, Ann Ahern and I began sourcing permanent housing for the staff. Through our contacts, we found two unbelievable locations that could house many of our families. One complex was located in Hoboken, NJ, and the other was in Queens, NY. The apartments were mostly new or recently renovated, and the rents were reasonable. Additionally, all the apartments were near local transportation.

With housing almost set, we now began the real process of constructing an assimilation model for our staff and their family for culture and language. We used Expatriate Administration to help with a cultural awareness program. We had our families, staff members, spouses and children scheduled for language evaluation through our internal Language Programs. We hired teachers for the children for language classes as well as basic academic skills. We hired teachers for staff members and spouses. Since we felt it would be critical to ensure that training was provided close to the new apartments, we found community centers that would provide us with space for our classes as well as play areas for the children. We sourced schools for the children around the areas.

Once we had the basic completed, we worked with Employee Staffing to identify for our Vietnam staff positions similar to the ones they had held. If a position required additionally training, we managed to work with the units to obtain the necessary training within a very tight timeframe.

As a result of the tight timeframes we set, we can proudly say that staff moved into new positions within one to two months after leaving Vietnam. Staff also moved quickly into new apartments and took language classes, and families prepared to deal with a new life during the following months.

Our group working on the evacuation issues completed its assignment about six months after the first evacuation.

Years later, I was always excited to meet one of our Vietnam staff still at Chase. Whether it was one of our branch tellers at 1 Chase Plaza or an Operation Manager in our Chase Home Mortgage area in California, I knew that I had been a part of an amazing accomplishment in Chase's history.


From Robert Weeks, Former Chase Manhattan Bank VP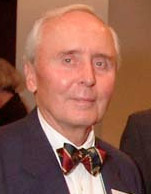 If you would like another perspective on the evacuation of Chase Manhattan's Vietnamese staff, the following story of dangerous escape, corporate compassion and eventual redemption may be of interest.

In April and May 1975, my family and I hosted a Vietnamese refugee family at our home in Pelham, NY – a father and mother and two very little girls. Mom was a clerk in Chase Manhattan's Saigon Branch, and Dad was a Vietnamese air force helicopter pilot with 3,000 hours of combat flight time. When passing through the gate of Saigon's Taunsonhut Airbase en route to Chase's waiting evacuation plane, Dad had to lie on the floor of the bus to escape being pulled off by Vietnamese soldiers and shot as a military deserter.

I picked up the rather bedraggled little family at JFK airport on a cold and rainy April night, about two weeks after they had left Saigon, having passed through Guam and Camp Pendleton, CA. They got off the plane from California with one suitcase for the four of them. They stayed with us for about two months before settling in a Hoboken apartment arranged by Chase. Mom got an accounting job at head office. I tried to help Dad get certified to fly helicopters in the United States, but he never was able to pass the written test because of having repeatedly been given wrong study materials by a local flight school he attended (and paid for).

After a few years in the New York area, the family moved to Houston, where Mom worked for Chase and then a local bank, where she continues today as a branch Vice President in charge of lending. Dad became an electronic repair technician at an Exxon Houston refinery and is now retired, drawing a nice pension. I reckon he is approaching age 70. Both girls graduated from the University of Houston. The older sister, now about 40, is married to an optometrist of Vietnamese descent, and they own a successful Houston optician business. My wife and I attended their wedding in Houston several years ago. She and her husband have two children. The younger sister, who has yet to marry, has a good job with a local Houston corporation.
Our little Vietnamese family considers my family as their own. It is a beautiful story, and we have the Chase Manhattan Bank's compassion to thank for it. ONLY IN AMERICA .........!!