My Life After Chase: Penny (Edge) Sophocleous
Changing Companies, Changing Herself
(Note: We've left British spelling, as Ms. Sophocleous wrote this as a first-person account.)
I recently attended the Chase Alumni meeting at the now JPMorgan Chase building in London, where I met a whole host of familiar faces and smiles. It was like stepping back into an old life – with old friends and acquaintances, a distinct familiarity and openness. Keen to find out what subsequent things we had done since our time together, I was quickly aware that there was a common level of strong intelligence, strong motivational energy and a degree of pride that characterised most of us. We knew that we had worked for one of the best organisations in the world, and because of that we were still some of the best.
Is that true or was that my imagining?

I worked – under the my former married name, Penny Edge – at the Chase Investment Bank from 1985 through 1990 in the Capital Markets area, raising finance for sovereign, state and multinational corporate. Over that six-year period, I worked with Treasury officers on a daily basis, then marketed CFOs and CEOs of FORTUNE 500 companies to help them raise finance in the Euromarkets through a variety of debt instruments. This experience was absolutely vital to the work I now do as an Executive coach and running a training and development company called Corporate Alchemy. I don't think I would be doing what I do currently without those six years at Chase.

After Chase I worked with a number of other financial institutions, including the London Stock Exchange. I gained more management experience and saw the difficulties my people faced in working with others and growing to meet their job challenges. I became fascinated by personal development – mine and those around me. I saw how necessary it was to continuously learn and develop to stay at the forefront of business growth and performance. Concurrently, I came into contact with some executives whose aggressive behaviour and lack of personal and business acumen made me wonder how they had come to run organisations and departments. Like many entrepreneurs, I thought, I can do better than this!

With that as a background, I started my own management consultancy in 1999, helping companies raise finance in the City. My clients at the beginning were small companies starting up in the dot-com era – and as most were in the software and IT field, most crashed and burned. Not a good time for all us involved, meaning, not many clients for my company to work with as a result!

So in line with my interest in learning and development, I professionally retrained as a business and executive coach and refocused my business as a learning and development organisation working with more mature businesses – initially in the professional services field and progressively working with larger corporate as our clients, where my Chase experience proved invaluable.

I began to work with the same kind of people I used to deal with when I was at Chase: CFOs CEOs and general counsel of FTSE 100 companies and multinational organisations. I found I could relate to them and to the challenges they faced easily. The speed of change in business needs, technology, the challenges of the global financial crisis, downsizing: These were all crucial matters that we dealt with together. I found I could provide insights and perspectives that helped, as well as use my disciplined coach training to question and challenge them to find their own innovative solutions.

The issues they brought to the coaching dialogue were often around the interpersonal difficulties they had with other Board members, their direct reports and their key stakeholders. Human relationships often seemed the hardest part of business for people who previously were richly rewarded for technical delivery of results. It was like helping them learn a new language – now labelled emotional intelligence – in order to relate to people better and to understand them, their motivations, their human needs and desire for recognition. Amazing to me was that most clients start with, "How can they make other people change?" My challenge in response is to ask what they need to change to be able to influence, persuade, motivate and lead others successfully.

Taking responsibility for their new learning, to acquire new mindsets, new skills and abilities becomes an exciting opportunity for most of them, when they don't have to focus on the business so much as themselves. Personal growth as a self-determined path is often experienced as a luxury, whereas the reality is that it has manifold benefits, especially as these executives could see the benefits of getting 'helicopter views' of situations that they previously experienced as goldfish in goldfish bowls. From a higher perspective of their issues, they could choose from a wider range of options. So many executives appreciated the opportunity to work on themselves, rather than the business. And, surprisingly to them, by doing so, they saw improved personal relationships, collaborative work spawning productive new ideas and newly empowered naction groups, bringing powerful new results in the business.

There's a misnomer in training and development, which calls this type of work 'soft skills'. In my experience, this is the hard side of work, that brings bottom line results. As our world changes and new information becomes the currency of greatest value, business people who maintain high levels of new learning and development will be the most successful personally, whilst those who champion it in their workplace will gain a motivated, energised and engaged workforce that will deliver consistently improving results.

As I gained more multinational organisations as clients, I was able to increase the number of business coaches, trainers and psychometric specialists working for my company. I took on a business partner and re-branded the company to Corporate Alchemy. The name of the company reflects the almost alchemical results we achieve by working within businesses. We do in reality help businesses achieve their objectives and change their working environment for the benefit of their employees. This is characterised in our logo's slogan: "Working with Individuals; Transforming Organisations".

Ou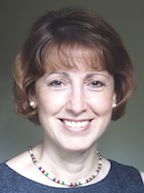 r assignments often begin with coaching a few senior executives, who, valuing the difference we make, would ask us to work with their team and then with others in their wider business, expediting change and improving performance. Over time, as we were able to work with larger groups and have more impact, we branched out to deliver leadership and management training, talent development programmes and a major change management programme.
Running my own business has been hard, certainly in comparison to being an employee. Although it has been much harder, it has definitely been much more rewarding and satisfying. It's meant I've faced myself on numerous occasions with things I couldn't or didn't feel comfortable doing, and learned new ways so I could overcome my own barriers and take positive steps forward. I've used several coaches myself, to gain the support I needed to grow the company. This has resulted in a flourishing of my own personal development journey, whilst I've been helping others advance theirs.