Life After Chase: Martin Lebouitz
From Banking to Technology...
And Manufacture to Follow – in Florida!
Martin Lebouitz sent us the following account of his post-Chase activities.
He is part of a group of alumni headed by Gene Marshall who are working
on starting a CAA chapter in Tampa.


I retired from Chase in March of 2004. My last 12 years at Chase were with Treasury Services – and the last three in Tampa, when I took the relocation from New York City to Chase's Highland Oaks facility, to which Chase had relocated a large number of Treasury Services jobs. I worked on industry issues, global payments projects and strategy. Prior to that I was with Corporate Development, which included strategy, new product development, business development, and M&A.

I thoroughly enjoyed my time at the Bank, especially all of the international projects that I worked on over the years. I made many lifelong friends.

My most interesting projects were helping develop the Clearing House's new High Value Payments System, helping launch the CLS Bank, helping restore payment infrastructure resilience after 9/11, developing the architecture and liquidity management structure for Chase's euro payments systems and serving as the only U.S. bank representative on the European Central Bank's euro payments committee.

After a few months of retirement, I decided it definitly wasn't for me and formed a Treasury Services consultancy with some ex-colleagues in the United States and Europe.

One of the offerings we developed was "Payments Patterns". Payment Patterns includes ways to identify new financial institution and corporate business opportunities and to eliminate revenue leakage from inefficiently routed payments.

I always looked longingly to the retail bank and all the data mining they did with consumer payments. I thought even more value could be added by data mining wholesale payments, given that wholesale payment messages provide so much more end-to-end information than consumer payments.

We developed 36 different payments patterns and got the analytical process patented. Between payments patterns and our other offerings we did projects with central banks, commercial banks and technology companies selling services to banks.

One of our clients was Hewlett Packard. While consulting to HP for five years, and participating in projects around the world, I met Jon Harms, a technology maven who was a Master System Architect at HP.

Little did I know when I first met Jon that he had an idea for a revolutionary "Halbach Array" electric motor/generator. After spending considerable time with Jon, he shared his idea, and I became very excited about the prospects for his technology.

I got increasingly involved with MagLev Energy, the company Jon created to develop his technology and eventually became Chairman and an investor.

In April of 2011, we created a separate company, MAG Energy Technologies, to commercialize the technology and to manufacture, sell, distribute and service the products based on Jon's breakthrough technology. Our investors include Chase alumni.

We began work with a team of scientists who were internationally known experts in electrical and mechanical engineering, to take Jon's technology to the next level. The science team, which consists of four PhDs and five PhD candidates, did a great job.

The science team was able to help us create a Halbach Array DC motor that has over 97 percent efficiency and can produce up to five pounds of horsepower for each pound of motor weight. We were ecstatic at the outcome, which is a far more efficient and lighter DC motor than anything that exists.

In parallel, we did intensive analysis to decide what our first commercial application would be. We considered home power back-up, various propulsion applications, cell tower power back-up, remote irrigation pumps and many other market opportunities.

After all our research, and creating an in-depth business case, we decided that our first product would be a completely battery powered Truck Auxiliary Power (APU) unit. Truck APUs provide the air conditioning and electric power to the sleeper cabs of large trucks, mostly during the mandatory 10-hour rest period but also while trucks are waiting to load/unload in places like ports. Most truck APUs have been powered by 2- and 3-cylinder diesel engines.

The reason this market was so attractive was the proliferation of truck anti-idling laws, the increased price of diesel fuel and the inability of current battery APUs to last more than five to six hours using conventional electric motor technology. With 2+ million trucks with sleeper cabs in operation and hundreds of thousands new trucks being manufactured each year, we decided this was a great market.

We began to build close relationships with the major truck manufacturers, and they validated our business case. We decided to start with a simple business model: ship units to large truck manufacturers, have them factory install our units and leverage their existing service networks.

A major truck manufacturer worked with us early on and also arranged to have one of its major fleet customers provide us with a "Class 8" sleeper cab truck with which to integrate our APU system.

We ramped-up our funding efforts to expand beyond "family and friends". We learned about an innovative U.S. Government financing program called EB-5. Under EB-5, foreign immigrant investors can invest and gain permanent U.S. residency through this U.S. Citizens and Immigration Service program. We also caught up on the learning curve on Venture Capital.

At the same time, we built our organization to include seasoned executives in HR, Finance, Manufacturing and Marketing & Sales. We also worked to identify high-quality, cost-effective vendors to provide APU components.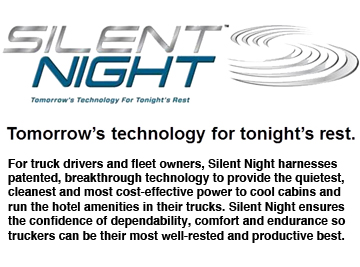 All of this was a marked departure from life at Chase where there were so many helpful, expert people in place to provide whatever services were needed to support our business efforts, as well as pre-existing policies and procedures that didn't need to be developed from scratch.

After all our work, we are finally getting to the finish line, or is it really the starting line? A major truck manufacturer has ordered a test unit of our APU, which we will deliver in January. Two other large truck manufacturers have asked us to participate in their projects to develop new, high-tech, APUs for their next generation trucks.

We have identified our plant in Florida and plan to begin scale production in March of next year – yes, creating manufacturing jobs in the United States. Meanwhile we will produce a smaller number of units in unused space in our technology center here in the Tampa Bay area.

Although MAG Energy Technologies is far afield from financial services, there were so many lessons learned and inspiring managers from my years at Chase that were invaluable in preparing me for a new career.