Life After (and During) Chase: Ronald Watt
Christmas in Karachi: Part of Memoir on Chase Pakistan
By Ronald Watt
In my career, I worked in Hong Kong, New York, Pakistan and Australia - and that was just in the 1980s! In four of those five places, I was working with the Chase Bank and have very fond memories of those times. Since retiring from Baring Asset Management three years ago, I have taken up writing. I joined two local writers groups and, in addition to composing short stories, I started writing about the experience of going out from New York to live in Pakistan and set up the first branches of the Chase Bank in that country. It was an extraordinary job in an extraordinary place at an extraordinary time.

In April of this year it will be 30 years since we started the Bank's operations in Karachi. Two years later David Rockefeller was in Pakistan and visited Lahore to open the second branch. The decade was an important time for the country, with the Soviet army in Afghanistan and difficult relations with the country's other neighbours. So far I've written over 60,000 words, so the project is progressing and, recently, I wrote to a number of the people in Chase who were involved in helping to establish the Pakistan branch. I have received replies from many, including John Haley, Richard Higgerson, Bill Flanz, Anne-Marie Barcia, Jamil Hamdani, David Klingensmith, Chris Matlon, Tim McGinnis, John Mitchell, Peter Warr, Alan Willett and Ted Young.

I would like to hear from others who were involved in the Pakistan venture at that time. Establishing the bank in Pakistan was an unusual assignment and a great adventure for those involved. There was so much to learn. If anyone would like to share one or two paragraphs on Pakistan and their impressions of the country, or if they have stories to relate about the visits they made, the people they met and the places they visited, that would be a special bonus.
* * *
Christmas in Karachi

In our first year in Pakistan, we spent Christmas in Karachi. Many of the expatriates used the opportunity of the Christmas holidays to return home to the United Kingdom or the United States. Several British families had teenage sons and daughters at boarding schools in the UK and so mothers would return home early in December to collect their offspring from school and open up the family home, later to receive their husbands in the Christmas week.
Those who stayed on in Karachi had to find the means to entertain themselves over this Christmas period. Of course there were no concerts or pantomimes to attend; there was no alcohol available at the local hotels, restaurants and public places, so all entertainment had to be in the home. As part of the Islamisation of the country beginning in the 1970s, the consumption of alcohol had been restricted. Muslims were prohibited from buying booze and each non-Muslim had to register as an alcoholic and obtain a special permit to buy alcohol from the confiscated stock that remained in the warehouse run by the Pakistan Customs. The permit rationed alcohol purchases to five units a month per person. The good news was that each unit represented a full bottle of scotch or gin, and in addition there was beer available, which strangely was still made in Rawalpindi in northern Pakistan for export to China.

The Pakistanis themselves were very hospitable people, opening their houses for parties at all times of the year except for Ramadan, and the expatriate community was happy to reciprocate in a similar style – usually with a buffet dinner served late in the evening after an extended serving of alcoholic and non-alcoholic drinks. "Sit-down" dinner parties were rare events, as they required much more organisation. Extra staff had to be brought in to cook and to serve the meal. The bearers used to help out their colleagues in other houses on a reciprocal basis, but at Christmas time this was more difficult to arrange.

"Will you be spending Christmas in Karachi this year?" Mr. Streams asked. Peter Streams was the British Consul General in Karachi and was responsible for the security of all British subjects in the city, and wanted to know how many Brits would be around in case there were more incidents. I told him that Sian and the three girls would be staying on.

"It would be nice to get together at Christmas time," Peter said.

"Yes it would. Do the Brits have anything planned?" I asked.

"There will be carols in St. Patricks and UKAP are organising a casino evening on the day after Boxing Day. But I was thinking we could have Christmas dinner together," Peter suggested.

This was the first Christmas that we were to spend in Karachi, and Sian and I did not fully anticipate the logistics of preparing for a Christmas dinner. When the British Consul had suggested that we get together, and that he and his wife actually join us for the Christmas dinner, we were delighted.

Unlike other expatriate households in Karachi, we had not employed a local cook; Sian and Emma had long given up any prospect of finding someone suitable, and both had eventually decided that they actually were themselves good cooks and enjoyed cooking, so would happily share the responsibility. Perhaps it was this that was in the Consul General's mind when he had suggested Christmas dinner. It was an honour to host her majesty's representative. It was only later that we realised that we had more than a small challenge on our hands.

Hosting a Christmas dinner would be doubly difficult in Karachi. As well as the issues of staffing, there were problems of sourcing the ingredients of the meal. There was no pork or ham available; there was no a goose or turkey on offer from the local shop, the Agha, or the Empress Market. There were only a few underfed chickens, hardly suitable for a Christmas dinner with the British Consul and guests. Acquiring the other ingredients essential for a Christmas meal was a further challenge. The traditional sauces, sausages and stuffing were generally unavailable, and the ingredients of Christmas cake, Christmas pudding and brandy butter were simply unknown to the household staff.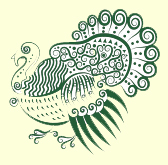 But the biggest problem was the main course. What we really needed was a turkey. However, by this time we had found out that there were no turkeys at all in Karachi. On the other hand I remembered from our time living in Hong Kong that the Colorado Meat Company in Chai Wan, Hong Kong, had a large supply of these birds available to Americans at Thanksgiving time.

Coincidentally, Bob Geary, the Head of Chase's Treasury Management in Asia, was arranging to visit Pakistan in December to discuss the subject of Prize Bonds which I had proposed the bank invest. [The Pakistan Prize Bonds were similar to British Premium Bonds and qualified as a Reserve Asset while paying a tax-free return to the holders of the winning bonds. I had calculated that, if we held enough of the bonds, or indeed the whole issue, the rate of return would considerably exceed the poor return available from other reserve assets, particularly the local Treasury Bonds.]

While Bob was arranging his travel plan, he phoned and kindly asked if there was anything he could bring from Hong Kong to help with our lifestyle. I really appreciated the offer; it was typical of the culture of the Chase management in Hong Kong at that time - they had a genuine concern for 'people' as well as for 'production'.

ldquo;Yes, there is something that you could bring," I said to Bob. "Do you think you would be able to bring me a turkey? The thing is we are hosting a special party here over Christmas but have found that there are no suitable birds here!" I mentioned to Bob that the Colorado Meat Company may have some frozen turkeys.

"Not a problem," Bob said straight away. "I will arrange this with Colorado and bring it in the hold with my luggage."

And so Bob arrived at the Karachi airport customs hall, with a large blue box on his luggage cart which was filled with a turkey, covered in ice. Bob Geary was a tall man in his mid-30s and well built; at one time he had played with distinction on the U.S. football fields and handball courts, and he towered over the people gathered round the customs desk. One of them, a senior officer, was wearing the blue uniform of the Pakistan Customs Service. He approached Bob and the box slowly.

"What is this?" the officer asked Bob pointing at the blue box. Though resplendent in his blue uniform, he cast a diminutive figure compared to this large American standing by the desk.

"This is a turkey," Bob explained.

The Customs officer looked nonplussed. He paused for a second, looked at the blue box and said:"What is a turkey?"

Bob found this question extraordinary as he reflected on all of the Thanksgiving dinners that he had enjoyed throughout his life. But he had been long enough in Asia to know the question could be a genuine one, and so was respectful of the officer's authority as he tried to describe exactly what a turkey was. Soon Bob could be seen waving his arms about and making his best attempt at bird impressions.

"Gobble, Gobble," Bob tried. "Gobble, gobble," he continued, gesticulating in his attempt to describe the bird.

Whether the Customs Officer understood this attempted charade or not, he remained unmoved and still appeared not to understand. Clearly turkey was never on his dinner plate. Then, suddenly Bob had an inspired thought and stopped waving his arms about.

Bob offered: "It's like a big chicken!"

At these words, the eyes of the Customs Officer opened wide and a big smile appeared on his face, as he stood back and looked up at Bob.

"Big chicken? Okay. Big chicken, no problem!" said the Customs officer. "Please," he said as he waved Bob through. Big chickens were not an issue for Customs in Karachi. Most Pakistani households eat chicken at least once a week.

Two weeks later, the Watt family and eight guests, including the Consul General, sat down to eat a traditional Christmas dinner of a 35 pound turkey, roast potatoes and parsnips, with brussels sprouts and pigs-on-horseback and two types of stuffing, followed by Christmas Pudding with brandy butter. The pudding and sausages were obtained from England via British Airways and the brandy sourced from the cabin staff of Air France. The Consul and the other guests were delighted with the extent of the Christmas fare and with the charades and the other traditional games that we played after dinner.
© 2012 Ronald Munro Watt